7 ways to improve your job listings
12/8/2020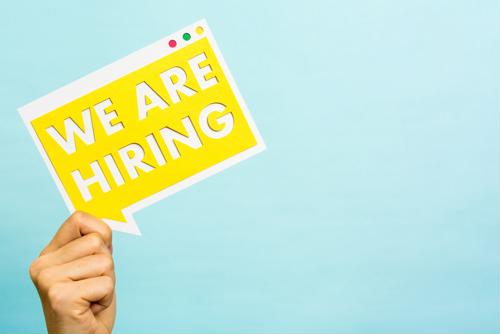 While it's certainly an employer-friendly job market right now, with so many people out of work, you still want to do all you can to make sure your company stands out from the competition so you can continually attract the best possible candidates. One of the best ways to do this is by writing better job listings, which has become something of an art form.
How do you do that? We have some suggestions that will help you write the ideal listing in 2021:
1) Use second person
Since you are talking to the candidates themselves with the listing, write it that way, according to Fast Company. Language as simple as "you will do this," or "you would be in charge of that," can help the candidate picture themselves taking the job and assuming those roles at your company.
2) Keep mobile users in mind
These days, many job seekers are using their phones to look at listings, and a wall of text can be tough to read on such a device, Fast Company said. As such, it's better to write small paragraphs and keep readability for all site users in mind.
3) Clearly describe the actual job duties
All too often, companies get into using buzzwords like "social media rockstar" and "marketing guru" to describe the jobs they're listing, according to Civic Plus. This can be confusing at best for candidates who just want to know if their qualifications and goals align with what's being listed.
4) Say what the salary and benefits are
Along similar lines, many firms may have gotten into the habit of playing coy about what they offer the person they will eventually hire, Civic Plus noted. Saying things like "competitive benefits" and "salary commensurate with experience," or the like, may be a turnoff for the most qualified candidates, so just show your cards with the confidence that you'll make yourself more appealing that way.
5) Keep it under 700 words
No one wants to feel like they're reading "War & Peace" when they click on a job listing, so making sure it's on the brief side is always a good idea, according to Textio. In fact, you may be able to convey enough information to pique the interests of ideal candidates in as few as 300 words. It's about writing better, not more.
6) Stick with short sentences
Clearly, readability is a big issue, so it's also important to think about the length of your sentences, Textio added. If you're pushing up over 30 or 40 words, it's time to rein things in and convey your thoughts more concisely.
7) Use bullet points
A great way to break up the look and feel of a job listing is to use bullet points, Textio further advised. For instance, if you're listing desired experience or qualifications, it's better to present them in a short bulleted list rather than in the middle of a sentence. This will draw the reader's eyes to the most important information.