5 tips to prep your job search for the new year
11/25/2020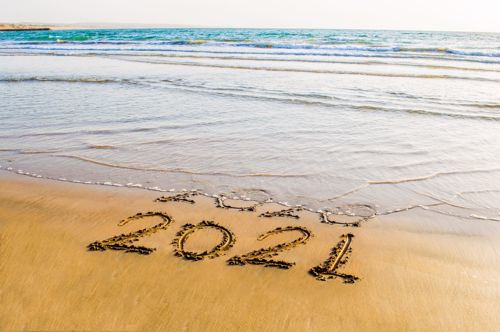 As any veteran of a lengthy job search can tell you, things in the world of hiring tend to really slow down around the holiday season. As such, your opportunities for landing that next great job are likely to become scarce at this time of year, but that doesn't mean you should become discouraged or stop working toward that ultimate goal.
In fact, there's plenty you can tackle even if companies aren't exactly casting a wide hiring net right now, including the following:
1) Circle back to previous listings
If you have previously applied to a company that still has good positions open, now might be the time to reach out, according to The Muse. It's possible that they may be looking to fill those roles before the new year begins, and your proactive approach could be something that separates you from the pack. Even if that's not the case, you will still help yourself by putting your name front and center in a hiring manager's mind.
2) Fiddle with your resume and cover letter
There may be many reasons you have not found a job yet, and many are outside your control, The Muse added. However, you can always do something to make yourself more attractive as a candidate, and tinkering with some of the things in your cover letter and resume — which effectively serve as your introductions to prospective employers — could help you more than you might think when new rounds of hiring open up in the new year.
3) Reach out to people in your network
When you're looking for a job, it's always a good idea to stay in touch with the people in your network so you can be alerted to potential opportunities, according to The Zoe Report. That effort is relevant especially around the holidays because it serves as a reminder to those people that you're looking for work. It also gives you an opportunity to catch up on each other's personal lives at an important time of year. Even if they can't help you get a job in the next month or two, you can still wish them happy holidays.
4) Do more research
Research is certainly an underrated part of the job search process; when things quiet down in terms of communicating with hiring managers, it gives you more time to devote to that research, according to Thrive Global. For example, you could look at developing trends in your industry or look deeper into the companies you are most interested in working for.
5) Make your own website
Finally, even if you have a great LinkedIn profile and are active as a professional, you might not be as visible as you might like if you don't have your own website, Thrive Global added. There are plenty of tools out there that help you build a unique site to highlight all your professional accomplishments. In short, you don't have to be a web design genius to make a site that looks and functions well toward helping you get a job.