How to turn down a job applicant
4/9/2018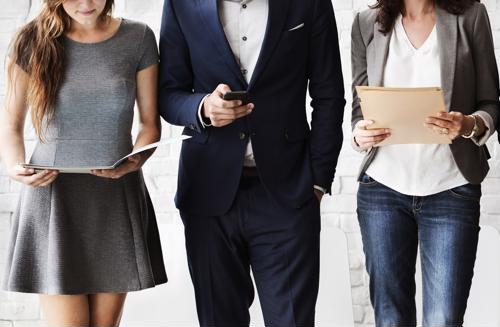 Searching for a new employee to fill an open position can be a strenuous, stressful task. But extending an offer to a candidate is far from the last step in the search. After finding the right person for a new role, you'll need to notify the remaining candidates they won't get the job.
It's important to maneuver this situation with grace, especially in this day and age when company reputations are largely based on their online reviews. It's so easy for a candidate who hasn't been chosen to share the details of a negatively-worded rejection across the internet. Avoid any public relations disasters by turning down job applicants with empathy and language that allows for a continued relationship with that candidate,
Confirm the position is filled
You might think that extending an offer to an interested candidate would be a "done deal", but that's not a guarantee, according to The Balance. The candidate you selected may have accepted a position with a different company or changed their mind about the job itself, which can lead to an unanswered offer.
To avoid any messy situations, don't notify anyone that the position is filled until you have received notification that your chosen candidate has accepted the role and has signed paperwork. If, by chance, your first choice turns down an offer, you still have your second-choice applicant available and won't have to worry about rescinding a prior rejection.
Notify other candidates
Once you have confirmation that the position has been filled, you need to contact all of the applicants for the position, especially those that made it to the interview stage, according to Forbes. After all, they probably researched the company, put forth the effort to attend an interview and are hoping for a positive outcome.
A gracious "thank you" for their time, combined with notification that the position was filled with a different candidate can help to keep lines of communication open between the company and the candidate, which can lead to a positive reputation for the employer. If the best-case scenario, the applicant may leave the process with a good impression of the company and share positive feedback with other professionals who may decide to apply for other roles.
Rejecting candidates isn't easy, but if you approach the task with empathy, you'll be able to politely decline applications while keeping your reputation intact.