How to tell when an applicant isn't a good fit for the job
4/15/2018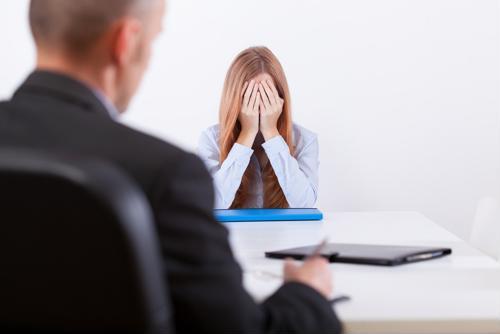 Recruiting for open positions isn't an easy task, but at least you usually have a description of what management is looking for in an applicant. Knowing what to search for is a good start, but it's only half the battle: You also need to know what to avoid, including signs an applicant that just wouldn't be a good fit.
To help you find the best person for any job, we've assembled this list of warning signs to help you avoid problematic hires.
Poor communication
Communicating with others is the key to any great relationship including those between an employee and customers, coworkers, management, or human resource professionals. Employees that aren't able to express themselves well at work generally have some pre-hiring warning signs.
Inappropriate communication habits can present themselves in two extremes. Sometimes, candidates won't reply to your initial contact for days. A slow response can be a sign that they are not enthusiastic about the position or that they are seriously unorganized, according to Coburg Banks.
On the other hand, some candidates will over-communicate, sending multiple emails, dozens of questions, and generally being a pest. If you have to babysit someone before an interview, you have to consider the chance that you'll have to babysit them in their role with the company as well, which most businesses just don't have time for.
Bad presentation
Sometimes the adage, "Never judge a book by its cover," isn't true. Candidates who come to an interview unkempt, particularly with hygiene issues, might indicate that they're not the kind of person to put effort into important matters. Applicants for job interviews should arrive clean and neatly dressed. If they don't put forth that effort with something as important as a job interview, chances are they won't put appropriate effort into client management or daily job responsibilities either.
Lack of courtesy
Arriving late to an interview is one of the worst ways to make an impression, according to The Muse. Serious candidates who arrive after the scheduled interview time should have called ahead, giving an updated or estimated time of arrival. Generally, these candidates are deeply apologetic when they show up.
Applicants who arrive at an interview past their appointment time with little regard for their tardiness are showing a disrespect for others' time that will likely carry over into their employment as well.
These top three areas of concern should be your first indications of whether or not a candidate will thrive with your company.