4 tips to make a great professional website
12/8/2020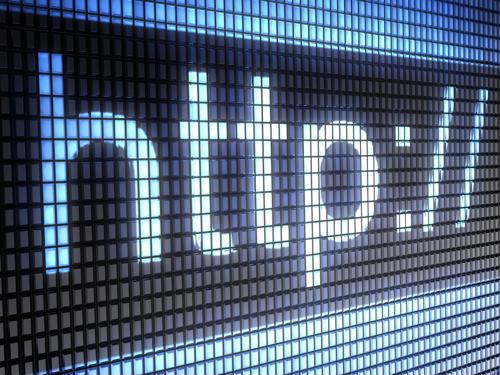 These days, if you want to stand out as a great job candidate, it's not always enough to have a good-looking and up-to-date LinkedIn profile, well-written resumes or cover letters and lots of experience. To really give hiring managers all the information they need, you may have to create your own personal website to highlight your professional accomplishments and help you differentiate yourself from the competition.
That's especially true in today's job market, because economic conditions have led millions to lose their jobs and the number of qualified candidates vying for any open position is likely to be significant. So what can you do to ensure your website sets you apart? The following suggestions should help:
1) Don't overload the home page
One of the big mistakes people often see in web design is that there's just so much going on with the first thing people see when they pull up a site, according to Wix. That's true for newspapers, businesses and individuals. As such, strive to keep it simple. Maybe one photo or image, some basic text and links to other pertinent parts of your site should do the trick, but you also don't want to make it so that visitors don't know what they should be clicking on. If you can visually "direct traffic," that's also a great idea.
2) Put the most important content at the top
Along those lines, you can't expect hiring managers to scroll all over your website and click around to every page for minutes on end, Wix advised. Instead, put everything you want them to know right on that front page and visible no matter what kind of device they're using to access the site. The content may be information about your career, awards you've won and so on, all intended to really sell you as a candidate as soon as possible.
3) Keep all visitor devices in mind
When it comes to how people view your website, expectations have certainly changed in recent years, according to Outbrain. Increasingly, people will want to view your site (or any other) not on a desktop computer, but on a laptop, tablet or phone. That's a lot of different screen sizes to keep in mind, not to mention that websites often look slightly different depending on the web browser visitors use. With that in mind, you might need to do a little tweaking to make sure the site looks good in a number of different formats.
4) Select the right font, background and colors
It cannot be overstated how important things like color and font choice or size affects the user experience of a website, according to LCN. We've all been to a site with a truly shocking array of design decisions, all of which come together to make it difficult to read — or even look at. As a general rule, simpler is better. You would do well to stick with plain black text in a standard font (such as Times New Roman or Helvetica) on a white background with maybe one or two other subdued colors elsewhere on the site.