The 6 best skills to put on your resume
10/6/2020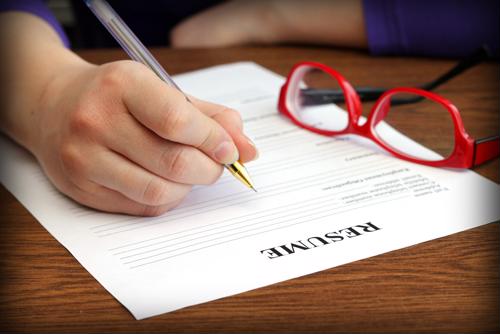 When you are applying for any open position, you want to stand out from the crowd. These days especially, though, it's increasingly difficult to do so since there are so many people applying to every open position due to the high-unemployment job market.
However, one of the best ways to stand out is by listing the right job skills that your potential new employer is looking for. That's not always easy to do, but the following tips should help you get an edge on an ever-growing competition:
1) Any hard skills specifically related to the job
While every job is different, it's quite likely that there are a handful of unique skills — such as familiarity with programming languages or certifications — that a hiring company is probably looking for, according to Skillroads. These should be the first skills you list on your resume, so that anyone looking at your documents are immediately struck by what you bring to the table.
2) Leadership qualities and qualifications
In terms of soft skills, anything you can do that relates to effective leadership, such as communication skills or interpersonal training, can go a long way toward proving you would be a good hire, Skillroads noted. That's true even when it comes to non-leadership roles, because those kinds of talents often help any worker, and also may show that you're someone who's poised to move up the corporate ladder.
3) Those related to thought processes
Companies are always looking for workers who can think through a problem — especially as part of a collaborative effort — and arrive at a solution in short order, according to The Balance Careers. If this is something you feel you bring to the table, highlighting that fact in your resume is always a good idea.
4) Software proficiencies
Another smart move is to talk about all the software you are familiar with that will serve you well in this specific role, The Balance Careers added. That could include something as simple as Microsoft Office, but also having a knack with more advanced programs will probably go a long way as well.
5) Skills related to how you work
Companies are often looking for culture fit as much as the qualifications you bring to a job, according to U.S. News & World Report. As such, try to highlight how you prefer to work as a skill. That might take the form of a person who likes to tackle issues on their own describing themselves a "self-starter and motivator." For those who work better in a collaborative environment, communication skills and the like are wise to point to.
6) Ability to meet deadlines
Every company is looking for people who can get things done on a defined timeline, and if you are the kind of person who's never late on an assignment, it's a good idea to say so on your resume, U.S. News & World Report said. That way, they immediately know you're reliable and the kind of person who will fit in well, no matter what's dropped in your lap.