6 do's and don'ts for effective hiring
7/8/2019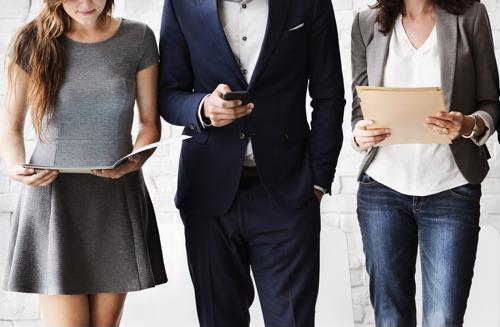 When trying to make the right hiring decisions, companies need to both find elite candidates and offer them enough incentive to come aboard, and in many cases, that has to be done within the period of less than a month. It's not an easy balance to strike, and as a result, being able to both get the timing right and find the best fit can be a challenge.
With that in mind, there are some baseline ways to ensure a hiring process is as effective as possible, including the following do's and don'ts:
Do: Use pre-employment testing
One of the best ways to separate the wheat from the chaff as early as possible in the interview process is to make sure people can complete some of the basic tasks related to the job, according to Business.com. Often, people may apply to positions for which they are not qualified, and an effective test can screen those people out so that only the best applicants actually make it to a hiring manager's desk.
Don't: Be difficult to reach or deal with
With that said, it's also important for those candidates who do make it through the initial testing phase to have an open line of communication with the people who are making a hiring decision, Business.com cautioned. In today's job market, the ability to get calls or emails returned in a timely fashion may help keep them interested.
Do: Roll out the red carpet
Once you've whittled down your list of candidates to a select few and are ready to actually interview them in-person, it's important to make those people feel like they're especially valuable to the future of your company or department, according to Health Care Support. After all, in a competitive job market such as this, you may need top talent more than they need you, so making sure they're welcomed warmly and offered top-notch salaries and benefits - among other perks - may be key to landing the person who's the right fit.
Don't: Drag out your decisions
Likewise, if top candidates are left to wait around for weeks or more without hearing anything one way or the other, they may be turned off from working at the company even if they do eventually get the job, Health Care Support added. While no one would want a rushed hiring decision, it's also a good idea to wrap up the process in less than a month.
Do: Get as much information as you can
When you're in the interview itself - whether that's in person, via video chat or on the phone - it's important to use it as much to gather information about a candidate as possible, using specific questions about their job experience and work preferences, according to HR Technologist. The more clear and focused the line of questioning, the better off hiring managers will be when it comes to making that final decision.
Don't: Make rash decisions
On the other hand, it's also important not to disqualify otherwise compelling candidates for specious reasons, HR Technologist advised. While it's important to make a good first impression, it's also important to acknowledge that sometimes traffic really does hold up candidates, or that a person might be under the weather during their interview.