5 quick and easy job search tips
8/31/2018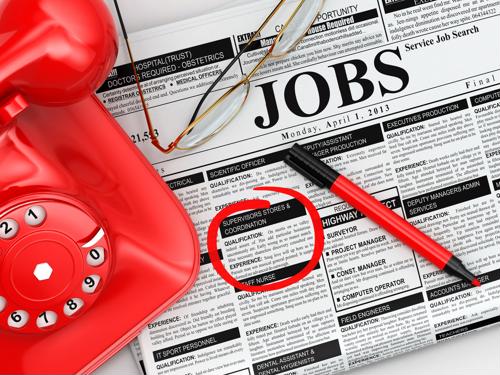 When people are looking for a job, they're likely to face pretty stiff competition for the positions they want, and won't always have an easy time finding the listings that meet their exact standards for a "perfect opportunity."
However, there are plenty of ways in which people can have a slightly easier time dealing with both of those issues simultaneously, and make their job search go just a little more smoothly. Here are just a few:
1) Start a farm
One of the many tools social media now offers to users is the ability to create and save instant searches that will pull up all material relevant to the unique terms sought, according to The Muse. To that end, it's often a good idea to create searches for hashtags, specific companies and the use of certain phrases that will potentially turn up dozens or more job opportunities.
Often, all people have to do is know what they want to search for, and the automated searches - which should be checked daily - do a lot of heavy lifting.
2) Take notes
While there may not always be a perfect opportunity available, it's wise for job seekers to carefully document what they find in the searches, the report said. That way, they can compare and contrast various aspects of each position like offered salaries, job requirements, quality of benefits offerings and so on, and always be able to circle back to the openings that are most intriguing based on their preferred criteria.
3) Update LinkedIn
When applying for positions that carry specific requirements, it might be wise for job seekers to make sure their LinkedIn profiles reflect their ability to fulfill those requirements before hitting "send" on their resumes or applications, The Muse further noted. That way, when hiring managers do their due diligence, they will find a LinkedIn page that closely aligns with what they're looking for.
This is similar to the age-old advice that all resumes and cover letters should be updated for each position, but in a digital age it's important to make sure social media profiles follow suit.
4) Leverage relationships
As one might expect, when companies have job openings, they might be more willing to listen to the recommendations of their employees, according to CNBC. With that in mind, it can be wise for job seekers to reach out to people they know at the businesses to which they are applying (if any) and talk to them about the position.
Doing so can not only give them a better understanding of what the job might entail or what the company is like but also result in those people recommending the job seeker for the open position.
5) Good communications
Finally, it's wise for applicants to make sure any emails or phone calls they have with people at the companies they're applying to are courteous and professional, the report said. In addition, it's important to send thank you notes - even if they're just quick emails - to the people they dealt with throughout the interview process.