What to ask during an interview
4/25/2018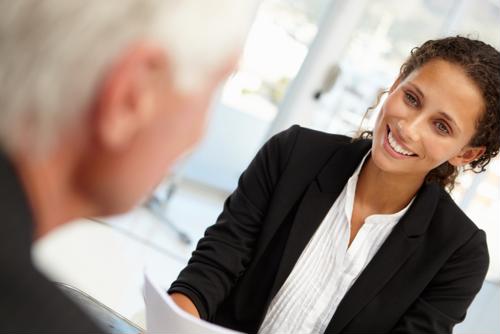 Finding a job can be overwhelming. Using a temporary staffing agency can help when searching for and applying to a job, but you'll still need to prepare for the interview. Before having a conversation with a hiring manager, you should know about the company's values and culture, as well as having some talking points ready in case there's a lull in conversation.
In recent years, the end of the interview has become more important, as interviewers have regularly added the question, "Do you have any questions for me?"
What you ask is important. These last-minute inquiries show that you actually care about the position and the company. Not preparing questions is a mistake you can't afford to make if you really want a position.
If you can't think of questions to ask when researching the position, here are a few that can be adapted to almost any job.
What are the biggest opportunities currently facing the company or my team?
Asking about the company's growth and future shows that you care about the organization's success. It also demonstrates that you think about the future, and want to be prepared for what's coming, explained Big Interview.
If the interviewer doesn't have an immediate answer, or asks why you're inquiring, have something ready. Check for press releases or recent announcements ahead of time that hint at future collaborations and innovations. Bring up one of those news items as a talking point.
What are some of the issues you're hoping a new hire will solve?
Any new employee will have a set of job duties, but there may also be problems related to other issues like interdepartmental politics or difficult personalities, according to The Cut. It's also possible that the job you're hoping to fill comes with some previously unfulfilled tasks that you may want to know about.
No matter what, there are many opportunities to add value to a company, and asking how you can do that will make you stand out as well as give you an idea of if you'll be a good fit.
What are the next steps in the interview process?
This question indicates that you are forward thinking and like to be prepared for what's coming next. In the world of instant gratification, the ability to plan for the long term is a rare quality that is valued in most companies.
This also gives you valuable information related to follow-up. If the interviewer indicates you'll hear from them within a week, you'll know to follow up after that time if you still haven't heard back.