Minnesota unemployment is dropping as wages soar
4/23/2018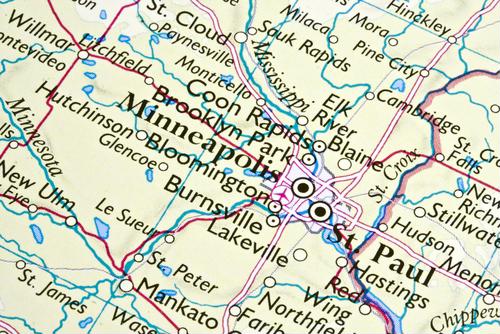 Many people don't consider the Midwest a hotbed for employment. However, not only are there more jobs becoming available in this region, but wages are also going up in some cities and states. Plus, unlike coastal regions, the Midwest still enjoys relatively affordable housing and a leisurely lifestyle.
Minnesota in particular has experienced a burst of wage increases in the last year due to a employee-friendly job market.
Low unemployment
Unemployment rates in Minnesota dipped to 3.8 percent in 2017, according to the Minnesota Department of Employment and Economic Development (DEED). So few people are without a a job that the number of openings currently exceeds the number of applicants. This is great news for job seekers, but may make it more difficult for employers to find the talent they need.
Because of the tight job market, wages are starting to rise as employees gain more bargaining power.
What jobs are experiencing wage growth?
High wage jobs including those in management, legal, finance, technology, engineering and mathematical fields have experienced less growth than lower-paid jobs. In fact, salaries only rose 2 percent for the top 25 percent of earners, whereas the bottom 25 percent saw increases of 4.8 percent.
As employees make more money, they are also seeing an increase in hours and workload as it becomes increasingly hard to find new hires to shoulder the burden of additional work.
What does this mean for Minnesota?
Workers in this state now enjoy pay that exceeds the national average at all levels except for the highest-paid professionals. Those in the top 10 percent of earners made the same as those on a nation-wide level. For job seekers looking to relocate, this may be a region to consider, for people already living here, now is the time to consider switching positions or asking for a raise.
Anyone currently searching for work in this region should pay particular attention to three distinct categories that have recently seen large amounts of growth, according to DEED.
Leisure and hospitality - This field added 3,400 new position this year.
Durable goods manufacturing - 700 jobs were added to the manufacturing sector, which is the largest employment category in the state.
Education and health services - This industry saw 500 new jobs in 2018 already which are mainly centered around health care and social assistance.
For candidates who don't know where to start, it may be time to reach out to a temporary staffing agency in Minnesota and see what positions are currently available.