5 ways to improve your cover letter
9/16/2019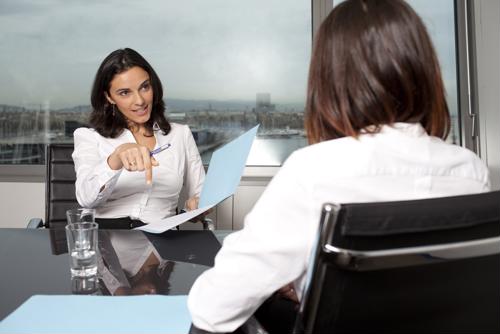 While many job seekers may not like it, writing a great cover letter is still an important part of standing out from the crowd of candidates applying for just about every job. With that in mind, there's more to learning the subtle art of mastering a cover letter than they might realize.
The following five tips should help any hopeful applicant fine-tune this document to the point that they're more attractive to potential employers:
1) Branch out from your resume
One of the most common mistakes applicants make when writing a cover letter is restating all the same information that's already listed on their resume in sentence-and-paragraph format, according to career expert Seth Porges, writing for Forbes. Instead, it's a better idea to focus in on just one or two of the items listed and really explain why it applies to the role for which you're applying.
2) Don't fill the page
Another big misstep many job applicants make is making their cover letters overly long just to make it appear as though they've worked hard on it, Porges added. But if you get done explaining what makes you a great hire within just a few paragraphs and there's still space at the bottom of the page, that's not a big deal. In some cases, it may make the hiring manager see you as a more effective communicator.
3) Have a great anecdote to lead off
Similar to the first point, you should strive to make the story of your cover letter engaging and focused, according to Glassdoor. Talking about a past experience in which you grew in your job and as a professional - perhaps with a small amount of humor sprinkled in, where appropriate - could really help you impress a hiring manager.
4) Include a CTA at the end
As with any effective marketing technique you should always end on a note that encourages the recipient to take the next step, Glassdoor advised. Providing a contact number and suggesting they get in touch, for example, is a great way to make sure whoever reads your cover letter will know what to do next if they're truly interested in your cover letter.
5) Have someone else read it over
One of the hardest things to do for just about anyone is to make sure their stories and writing are clear and easily digested, according to The Balance Careers. With that in mind, you might want to have a friend, family member or colleague look over your cover letter to ensure they see what you're trying to convey in the document, and recommend at least a few changes - no matter how small - to improve readability.
A great way to think about your cover letter overall is that it's a great way to introduce yourself, not only as a potential hire who has an employment history, but as a person who speaks with a real voice and has a unique story to tell.