6 tricks to better understand your own job skills
5/15/2019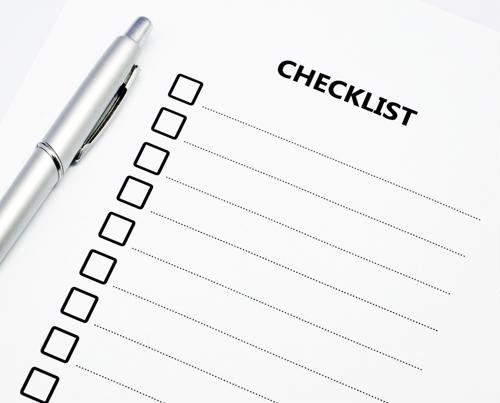 When people are trying to find a new job, one thing they may not consider is how much their own skills may have changed since the last time they were looking for work. These skills are only likely to make job candidates more valuable to a potential new employer, but if they don't realize the full extent of their gains or simply don't list them on a cover letter or resume, they could be missing out on some great opportunities.
With that in mind, here are six ways you can better examine your emerging job skills:
1) Think about what got you hired
If you can, look at what the job ad for your current position listed as important skills, according to Monster. Since you got that job, and have likely been doing it for at least a few years at this point, you've certainly surpassed a lot of those early expectations. This alone may help you realize how much you've grown as an employee, because you can not only go down a checklist for a job you got, you can see what other experience you've added above and beyond some of the basic requirements.
2) Consider your soft skills
Of course, job-specific skills aren't the only ones employers are looking for, Monster advised.
3) Ask yourself what you love about your job
Some of the things we like to do best are the ones that take time to complete, but can still deal with easily, according to The Muse. For instance, a mathematician might like nothing more than working out a complex formula, and while it takes a long time to do this, it's nonetheless intensely gratifying to arrive at the right answer. Think about what you like most about your job, and what kind of skills go into making you so good at it.
4) Put yourself in someone else's shoes
Because it's not always easy to think about what you bring to the table, in the abstract, it might be helpful to consider what others see in you, The Muse added. For example, ask yourself what your boss relies on you to do frequently? What about your other co-workers? If you can't come up with a great answer on your own, it might be wise to ask a trusted colleague what they think.
5) Look at the good stuff
If you're looking at a new position and aren't sure if you're qualified, think about what you've done in the past few years that really stood out as a positive, according to Career Key. This may help point you in the right direction to better identify the things that might make you jump off the page as a great candidate.
6) The intersection of talent and enjoyment
To bring it all together, as you're making the list of skills you provide, it can be helpful to mark the items that overlap between what you're best at and what you enjoy most, Career Key noted. Doing so should give you an idea of what, specifically, you should pursue on your career path.