How to streamline resume reviews
6/11/2018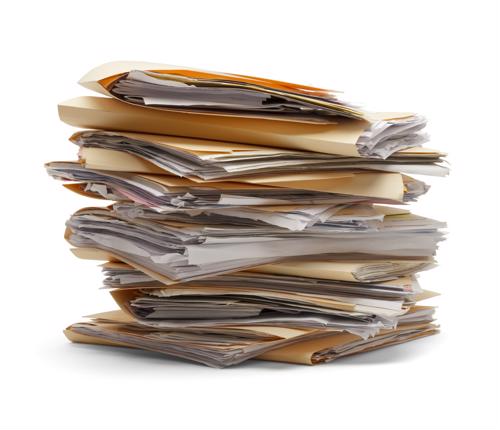 When companies post job listings online, they are likely to be inundated with people trying to fill that position, even in today's thinning market for qualified candidates. As a result, it becomes incumbent upon hiring managers to make sure they can sift through potentially hundreds of applications and cover letters quickly and easily so that they can get the hiring process completed as efficiently as possible.
Even in today's low-unemployment economy, many postings are likely to garner significant interest from job seekers, and there may be a few quick and easy ways for managers to quickly evaluate who is a serious candidate and whose candidacy can be discounted, according to The Balance Careers. For instance, when companies ask applicants to specify their preferred salary range, anyone whose response is not commensurate with what the company has pegged as "appropriate" can be dismissed immediately.
Ensuring a person's salary ask is in the right range can help to quickly and easily determine how well they understand the industry, what they would be asked to do in the position, and what that is worth in the broader industry, the report said.
Getting it right
In addition, though, many companies have a lot more to consider than just how much a person thinks they should be paid, so beyond that, it's important for companies to have a clear impression of what they want their ideal candidate to look like, right off the bat, the report said. For instance, being able to quickly evaluate a resume and determine whether a person has the requisite experience often comes down to "feel," but if there's standardization of what qualifies as worthy of consideration, that becomes a lot easier to manage.
Getting through these first two rounds of review may give companies a chance to quickly winnow the number of candidates they'll consider down to a more manageable number, but it might also be a good idea to look into automated systems that can more easily manage these kinds of workflows, according to Paychex. That, too, can free up hiring managers to focus on more serious candidates and act as a sort of gatekeeper for any applicants who might not meet a company's stringent requirements.
With that extra time, it might be possible to get a little more thorough about checking candidates' references before they're brought in for an in-person interview, or holding more phone interviews for the same purpose, the report said.
The best path forward
When companies are looking for the best candidates, it's important to keep in mind that there are far more candidates who can be dismissed than those who should be considered, said resume expert and entrepreneur Jeremy Shreve, writing for the HR Gazette. With that said, however, it's also important to avoid dismissing candidates who are only "maybes," because not every great candidate is also going to be great at writing a resume or cover letter.
When companies take the time to review their own hiring processes, thinking about what has worked and what hasn't when bringing aboard both successful and unsuccessful candidates, they may put themselves in a better position to succeed in the long term.