6 tips for updating your resume
2/9/2021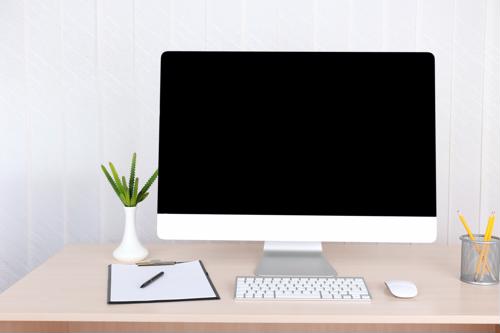 Over the course of the last year, many people found themselves out of work for the first time in a while, and they had to update their resumes to meet more modern expectations from hiring managers. The question many may have had is how to do that as effectively as possible, so they could standout from an ever-growing crowd of equally qualified candidates.
The following tips should help on that front:
1) Don't be too precious about the cuts
One of the things you will want to do first when you're updating your resume is to ensure that it's both a good and fast read, according to Resume Coach. Many resumes have needless fluff in the interest of making your work history or skills appear more "full," but at some point, it just becomes a wall of text no hiring manager has time to read. Don't be shy about cutting out stuff that isn't relevant.
2) Prioritize your most recent work
Part and parcel with cutting down on the sheer volume of words, make sure to rearrange what you have listed so the most pertinent and recent information is what readers see first, Resume Coach added. For example, if you've been in the business for 10 years or more, you don't need to list your college GPA and major, your internships, or your entry-level job that you haven't really thought about in years.
3) Update its look and feel
If your resume is little more than a plain text file, that might not seem like a problem, but it can be if you aren't doing more to stand out, according to Jobscan. For that reason, making a few changes — such as changing the color or font of the header — can just give you that little extra "something" that you don't currently have. Look online for new resume formats and you might get some needed inspiration.
4) Make it easy to stand out to skimmers
Most hiring managers are being inundated with resumes for every open position and don't have much time to look at every one in depth, Jobscan said. With that in mind, the simple step of putting the most important word or phrase in any given bullet point in boldface can help catch their attention.
5) Improve the wording
Even if you're mostly just rearranging the various items on your resume, you might want to think about picking some phrases that don't exactly leap off the page and swapping them out for action words, according to Zety. That way, you're going to be putting your best foot forward no matter what the reader picks out on the page.
6) Change it to match the job at hand
Finally, you will certainly want to lean into the skills or experience you've cultivated that are most related to the job you're applying for, Zety noted. Of course, those pertinent skills or experiences can change from one position to the next, so it's important to never have a set-it-and-forget-it approach with your resume.