7 ways to maintain your LinkedIn page
2/8/2021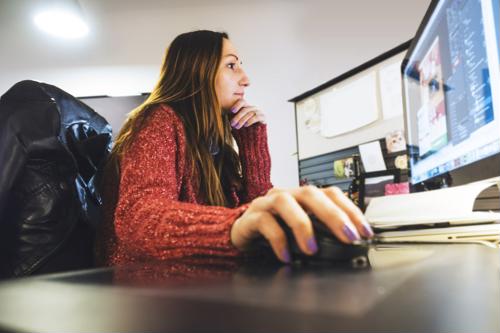 Experts will always recommend that a company of any size should prioritize building a useful, good-looking website for the purposes of being easily accessible to anyone searching for the goods or services they provide. The same is true of job seekers — either active or passive — when it comes to having a great LinkedIn profile. A hiring manager may happen upon your page and figure out that you are the best possible candidate for the job, so you have to set yourself up for success.
How do you do it? Stick with the following suggestions, and you'll help ensure you can always find the opportunities that appeal to you:
1) Get that custom URL
If you don't have a personalized, custom URL for your LinkedIn page, you may be setting yourself back inadvertently, according to The Muse. Why? A lack of a URL makes it more difficult to remember your name or how to visit your page, and may even make it appear as though you haven't actively gone above and beyond to stand out.
2) Prioritize your photos
They say a picture is worth a thousand words, and you should certainly prioritize both your profile pic and cover photo to start telling your professional story, The Muse recommended. Well-chosen photos can grab any visitor's attention and start creating their positive image of what you bring to the table.
3) Line up target jobs with your top skills
When you are listing your most outstanding skills as a professional, you would be wise to think about the kinds of jobs you've looked at in the past, The Muse said. What skills overlap? Which have been most prioritized by employers? Those would be the best ones to list at the top of your page.
4) Make your summary compelling
At this point, you can look at any number of LinkedIn summaries and form an opinion of what's boilerplate and what's actually compelling, according to LinkedIn. Lean into the qualities of the latter, ditch whatever you can of the former, and make it uniquely yours, telling your story your way.
5) Eliminate the buzzwords
Along similar lines to getting rid of the boilerplate content that's all too common in your chosen profession, it's a good idea to eliminate any buzzwords that may be lingering on your page, LinkedIn advised. While those will vary by industry, you probably know what they are, and can work in effective synonyms to get the point across.
6) Front-load with the stuff you're best at
Just like a resume or cover letter, you can't always assume that someone will read your profile all the way to the bottom, according to Fast Company. For that reason, you should put the stuff you want to highlight as close to the top as possible.
7) Make yourself findable
Some people prefer to keep their profiles private on many social media platforms, but that might not be a good idea on LinkedIn, Fast Company noted. Always seek to make yourself easy to find and connect with as many people or groups as possible so that you're doing more to stand out.