6 things that can help your cover letter stand out
9/15/2020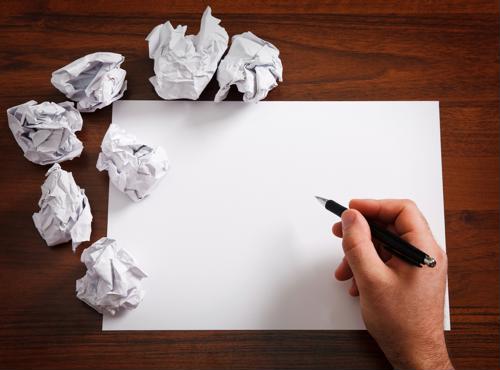 Today's job listings are likely to garner a lot of interest, resulting in hiring managers receiving dozens of resumes and cover letters — or more. For that reason, applicants will probably do even more than normal to make sure they come across as a truly great candidate.
How can you do that? By starting with a great cover letter that highlights your quality in a unique way. The following tips will help you do just that:
1) Don't make it a form letter
If you're applying to a lot of jobs, you may just have a boilerplate cover letter that you alter a little bit here and there depending on the job, but that's not a good idea, according to The Muse. Keep in mind that you're probably not pulling one over on anybody; hiring managers have seen every kind of cover letter under the sun, and they can spot a low-effort offering with ease. For that reason, it's better to apply to fewer jobs and start from scratch every time.
2) But do use a template
However, one of the most common mistakes applicants make is they try to "stand out" by making their own format for their cover letters, The Muse said. That could mean narrow margins so you can cram a lot of information on one page, smaller fonts, unexpected typefaces and so on. None of this is a good idea. A template you find online will work much better.
3) Research who will read it
Again, if you're applying to a lot of jobs, you might simply address a cover letter to "to whom it may concern" or "sir or madam," according to Resume Genius. That's also not advisable. Put in the time to figure out who the hiring manager is and, especially if it's not easily discovered on a company's website, you'll really impress right off the bat.
4) Lead off with your big accomplishments
Many cover letters start with a preamble about why you're applying for the job and basic information like that, Resume Genius added. But think about your favorite movies or books: They're usually the ones that start out with a bang and leave you wanting more. If you can talk about everything you accomplished in your career without coming off as bragging, you're more likely to grab the reader's attention right away.
5) Use stats
The cover letter shouldn't just restate what's on your resume in sentence form, but rather should provide more context for what's on your resume, according to Glassdoor. Listing some of your sales figures, for example, will help show that you're a stellar worker. However, a little context such as, "I helped increase sales 15% in 2019," is preferable to "I increased sales to $500,000" because the hiring manager doesn't know how much of an increase that is.
6) Don't be afraid to show off your personality
While you might want to err on the side of being overly conservative in presenting your professional accomplishments, that doesn't mean your personality can't or shouldn't shine through, Glassdoor noted. A few fun turns of phrase could be that extra something you need to really grab the reader's attention.