7 simple ways to improve your job search
8/31/2020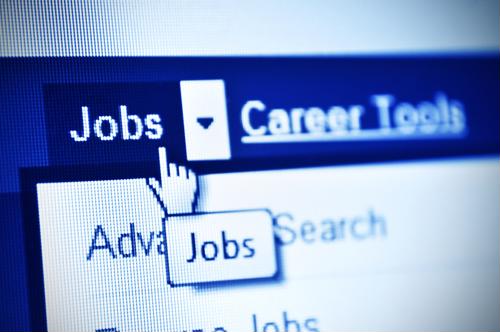 When you're looking for work, you might think it's critical to abide by the old adage that, "Finding a full-time job is a full-time job." Fortunately, that's just not the case anymore, because modern technology allows you to work smarter, not harder, and still find a good career opportunity. That is, as long as you have the right strategy for doing so.
The following suggestions should help you get a better handle on your job search and find something that works well for your short-term needs and long-term aspirations:
1) Don't just dive in
Throughout your job hunt, you might often find something that looks good and want to apply right away, according to career and leadership expert Jacquelyn Smith, writing for Forbes. However, you should carefully consider each opportunity rather than simply throw caution to the wind and send over your resume. Not all jobs — even those that look solid on first glance — are right for you, and might not even be all they're cracked up to be in the listing.
2) Consider your passion more closely
Even if you find a job that seems to be perfect, it might be wise to ask yourself how this moves you further along in your desired career path, Smith added. If there's a job that seems like it might be 50/50 between what you're really passionate about and what you're less interested in, think about what that split means.
3) Maintain a spreadsheet with essential information
You may apply to a lot of jobs and hear back from a lot of hiring managers, and you need to be able to keep everything straight, according to The Muse. A simple spreadsheet with basic information such as job title, listed salary, contact information, when you sent emails or made calls, etc., can help keep you organized and responsive.
4) Turn to social media
There's plenty of job information on social media, and if you're not using these sites for your search efforts, you may be leaving opportunities on the table, The Muse said. Whether it's to find new listings or just to broaden your network of industry professionals, you'll be wise to leverage these networks.
5) Put more effort into your LinkedIn page
Likewise, you might not spend a lot of time on LinkedIn, but hiring managers sure do, The Muse further advised. For that reason, all your information should be updated and you might want to get more involved on the site in general.
6) Strategize each step
It's always a good idea to have a plan of attack for a given week of your job search, so laying those steps out beforehand will help you stay on course, according to Indiana University of Pennsylvania. A little planning on a Monday morning will really pay off over the course of a week.
7) Don't do too much — or too little — each day
Finally, don't forget what we said up top: You shouldn't have to work 40 hours a week on a job search in 2020, IUP noted. Instead, it's important to put in a couple hours a day, every day, to get into a good rhythm without feeling like you're working yourself to the bone.