6 great ways to update your resume
4/28/2020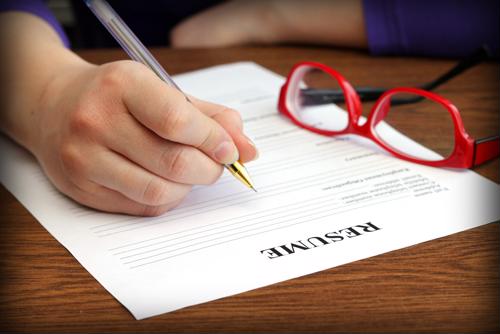 When you're trying to put together the best possible resume to highlight just how worthy you are for an open position, there are a lot of things to consider. You certainly want your resume to serve as the perfect introduction to a would-be employer, and some changes are going to be more effective on this front than others.
Especially if you haven't updated your resume in a few years, the following tips will help ensure that your document stands out from the crowd:
1) Don't go too deep into your past
If you've been a professional in your industry for several years or more, your resume should reflect that, according to The Balance Careers. If you graduated from college more than a decade ago, your major and GPA probably don't matter much to a potential employer, and the same is true of entry-level jobs you held more than a decade ago.
2) Keep your qualifications up to date
Much like you should continually update details around your work experience, it's also a good idea to make sure your various certifications, industry awards and other qualifications that make you look like a great candidate are current, The Balance Careers added. Here, too, those you won several years ago or more may not be all that applicable, but you should have a running list to show just how good of a candidate you are.
3) Change the language to suit the job posting
This is something that should be done with every single job you apply to, but altering the language of your resume to more closely mirror what's in the listing is always a good idea, The Balance Careers further noted. That way, you're highlighting the things you want to really show off in a way that more directly appeals to a specific hiring manager.
4) List only relevant positions
When you're altering your job history overall, it's also a good idea to excise any positions that aren't directly related to this position, according to Top Resume. That doesn't just mean deleting the summer you spent scooping ice cream in high school, but also those from previous career tracks you abandoned, so that hiring managers know exactly what you bring to the table.
5) Take out your objectives
In the past, you may have been told that listing your career objectives at the top of a resume is a good idea, but that's not really the case anymore, Top Resume said. Certainly, your career objectives can be inferred by the fact that you're applying for a given position, and moreover, deleting it from your resume will save space so you can list more pertinent information.
6) Read it over three times
Even one little error in your resume can be enough of a turnoff for a hiring manager to disregard it entirely, according to The Muse. That means making sure there are no typos, inconsistencies with listed dates, grammatical errors and so on. It may be a good idea to have someone else read it over, too.