6 keys to staying mentally healthy on your job search
4/21/2020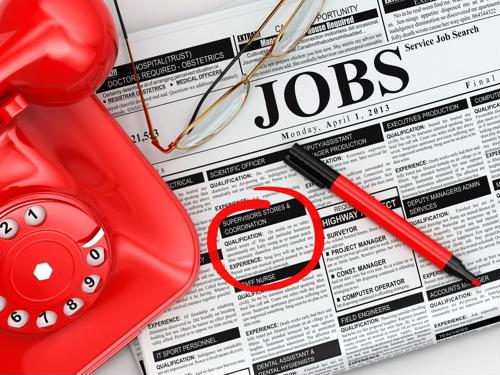 It's often said that looking for a new job is a full-time job in itself. That's not actually true anymore - whether you have one already or you're currently unemployed, experts say you shouldn't have to devote more than a few hours a day to your search - but it can still be a frustrating process, especially at a time when the unemployment rate is surging.
For that reason, you need to do what you can to stay sane as you look for work, and the following tips should help considerably:
1) Set a schedule
If you get into the habit of looking for work at all hours of the day and night, you may often find yourself stressed out, feeling that "now" is always the right time to scan job listings, according to Work It Daily. Instead, set aside a few hours a day, four or five days a week, so that it's more like you're logging on for work. That way, you don't feel pressured to constantly look for new listings.
2) Get help when you can
When you're looking for work, it's the perfect time to tap your network, Work It Daily advised. That means not only getting in touch with professionals you know in your industry, but also talking to friends and family to find out if they know of any openings that would match your skillset and needs. That helps take some of the burden off you, because even if they don't immediately know of anything, they too can ask around within their networks, and so on.
3) Give yourself time to relax
Part and parcel with getting some stuff off your plate and being able to step away from the computer, it's critical to give yourself a day off now and then during your job search, according to Vault. This gives you time to unwind and think about something else for a few hours or a long weekend. Then, you can return to your search refreshed.
4) Don't be hard on yourself
Finding a job - especially in this economy - isn't always easy, and if you don't nail a few opportunities down within the first couple of days, that's not necessarily a "you" problem, Vault added. Experts agree that avoiding a defeatist, woe-is-me attitude is critical to maintaining the proper mindset needed to keep chipping away at a job search until you find success.
5) Always think about why you're a great candidate
Every time you apply for a job, your cover letters and resume are tailored to reflect why you're ideal for that job - so you should think of yourself the same way, according to U.S. News and World Report. The best salesmen are those who believe in their own products, and you ought to think of yourself as both the great salesman and the great product.
6) Stay engaged in your industry
Even if you lose your job, you should do what you can to maintain connections within your chosen profession, U.S. News and World Report said. Keeping up with the latest trends and staying in touch with former colleagues and influencers will help your position remain current and relevant.