5 things to know when building or revamping your personal website
4/16/2020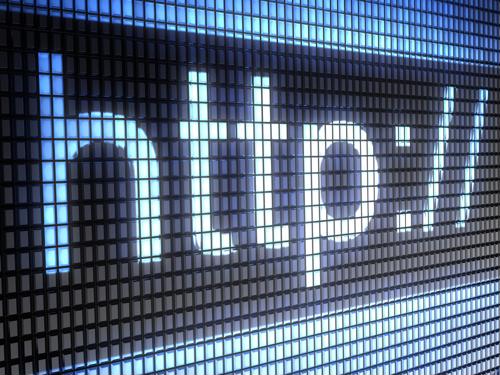 If you're trying to take this extra time at home to improve your chances of finding a new job when we can all go back to work, you might want to consider the benefits of building or improving your personal website. You can use that portal as a unique and exciting way to introduce yourself to potential employers and put your best foot forward.
So whether you're making your personal site from the ground up or just making a number of changes to keep it updated, the following tips should help you stand out from the crowd:
1) Put together a collection of your best work
Your website is your opportunity to show off why you're among the best at what you do, so it's important to curate a collection of your most outstanding work on a regular basis, according to The Muse. Here in 2020, you don't want to be showing off art you did in 2014 because that was the last time you did a deep dive on updating your site. Likewise, you should always make sure your resume, certifications and other associated information is up to date as well.
2) Make sure your branding is on point - and personal
Another important aspect of having your own site is that you get to make it look exactly how you want, The Muse added. That means you can design your own logo, choose your own layout and colors, add photos and anything else you think works with the image you're trying to project. Just make sure your site isn't too cluttered or "busy" because you want to draw visitors' eyes to your exceptional work.
3) Think about what kind of site is best to show off your work
Along similar lines to your branding and site layout, you would be wise to look for templates that help show off your own specific work, according to The Balance Careers. For instance, if you're a photographer, there are website templates that really emphasize beautiful photography, but if you're a writer, that format likely won't be very effective and you might need a more plain and straightforward design.
4) Link it to your social media accounts
When you're applying to jobs, you want to be as "discoverable" as possible, The Balance Careers noted. That means making sure your site lists not only your professional email address, but also links to your social media accounts that show you are engaged in your chosen industry, interacting with professionals and top innovators on an ongoing basis.
5) Get testimonials from others
It can be a good idea when you're building out your site to ask for positive reviews from past clients, bosses, coworkers and the like, so you aren't the only one saying how well you do your job, according to a separate story from The Muse. A word of caution when doing so: You don't want the praise to be overly effusive, as that can come across as too self-promotional - even if that's the point of the site in the first place.