5 keys to looking for work in a coronavirus world
4/10/2020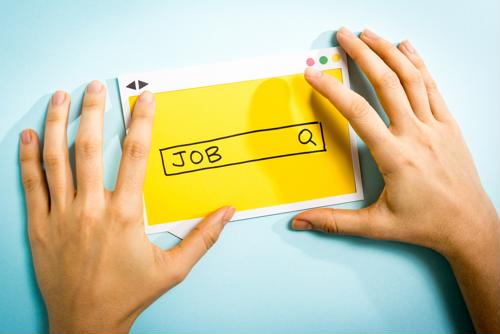 If you were thinking about getting into the normally busy spring job market this year, your plans - and those of many other professionals - were likely derailed by the outbreak and global spread of the coronavirus. However, despite the sharp increase in jobless claims across the U.S. - now numbering in the millions on a weekly basis - there are still many companies hiring.
But as they do so, they are shifting their strategies to an online-only candidate search, for obvious reasons. If you want to succeed in this new hiring environment, you may need to change your approach, including making the following tweaks to your job search planning:
1) Practice your video interview skills
Even if you've been on dozens of job interviews in your career, you may find that a video interview is a bit of a different animal, according to Work It Daily. Just like a normal interview, you may want to practice beforehand, turning on your computer's camera and talking directly to it, just so it feels a little more natural.
2) Take the time to improve your website and social pages
If you have a personal website where you highlight your great work, or you rely on social media like Twitter, LinkedIn, Facebook and more, now is the time to update those employer-facing sites, Work It Daily advised. Getting more engaged professionally on LinkedIn, particularly, may help you stand out from the crowd a bit more in this new hiring environment.
3) Don't get discouraged
As with a normal job search, it's a good idea not to set your heart on a given position or employer, simply because no one really knows what's going to happen a week from now, let alone a month or entire quarter, according to LinkedIn. Companies may have to shift their hiring plans at a moment's notice and even if you apply or interview for a job, you may not get it - for any number of reasons.
4) Stay ready
On the other hand, it's important to keep in mind that because plans can change so quickly - and the full extent of federal plans to keep the economy going as strong as possible are not yet known - you need to be ready to leap on any opportunities that arise, LinkedIn noted. When you have the chance to apply for a job you're interested in, you would be wise to submit your resume and cover letter in short order.
5) Expand your horizons
Whether you're looking for work because you were laid off or just because you're not content with your current situation, it's time to think outside the box for your next job opportunity, according to Money.com. Depending on your industry, the number of job openings that would normally have been available at this time of year has likely shrunk, and you may need to look into different employers or entire industries to find the option that's right for you - both in the short term and long term.