4 things to do to find job candidates during the COVID-19 pandemic
4/1/2020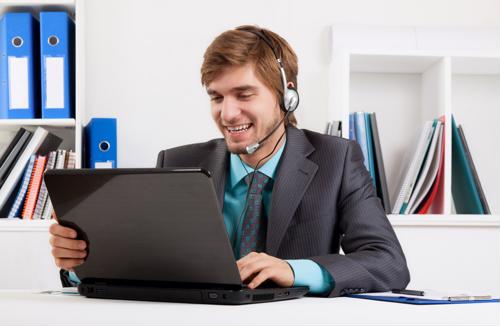 The novel coronavirus, also known as COVID-19, is changing many aspects of modern society, albeit temporarily. Many companies have initiated hiring freezes according to Venture Beat, and those that have not are certainly facing a challenging hiring process. During this pandemic, there are several steps organizations can take to bolster their hiring efforts.
1) Hold remote interviews
Staying healthy should be everyone's priority during the COVID-19 crisis. As a result, companies should consider holding remote interviews to prevent the spread of the virus. Interviews can be held online through phone or video chats, and they are just as effective as in-person ones. As long as the interviewer and prospective employee are equipped for this kind of communication on their personal computers, remote interviews can be held with minimal hassle.
2) Advertise for seasonal work
With the downturn in the economy, many people are out of work and worried about their financial futures. Companies that have seasonal work available should make this known as soon as possible. Especially these days, people are looking for part-time and short-term work to keep them afloat in an uncertain economy. Companies that have the power and reason to offer seasonal or temporary roles like this are certain to find themselves with access to a lot of great talent - filling these necessary roles won't be hard. In addition, offering part-time work during this crisis is sure to improve your standing in your community, as people will be very thankful for the opportunity to work during the COVID-19 pandemic.
3) Allow remote working and training
According to The Atlantic, more companies than ever before are switching to fully remote work in light of the coronavirus outbreak. Allowing remote working for employees that are already a part of the company admittedly does not directly assist in the hiring process. However, right now, the public's attention is increasingly being focused on examples of irresponsible behavior during the pandemic. Companies that treat their workforces humanely and allow them to work from home will see a big boost to their reputation, and thus attract more qualified candidates for important roles. Plus, allowing training and onboarding to be done remotely can help assuage the fears of new and prospective hires of getting sick - being responsible during a public health crisis has many benefits.
4) Increase your online presence
These days, the best way to find new candidates is through the use of job boards and other tools, such as social media sites like LinkedIn. Bolstering your online presence during the pandemic allows you to have greater reach and flexibility in finding qualified candidates. As more and more of society migrates temporarily online, from business to education to socialization, the importance of having an established online presence can not be understated. By posting jobs on various sites and advertising opportunities on your social media channels, you can reach out to countless candidates who are looking for work.