4 tips for attending a remote job interview
4/6/2020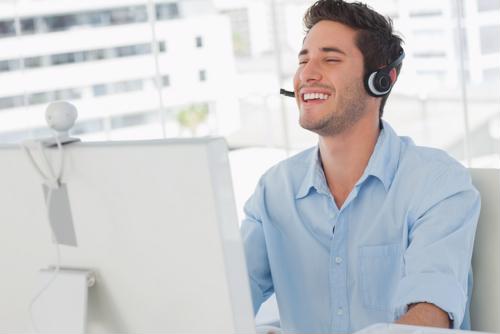 In today's interconnected society, job interviews no longer need to be conducted in-person. Whether an employer saves time by conducting first-round interviews online or a candidate is located a long distance away, internet-based interviews are a common tool in the arsenals of many hiring managers. Here are four tips on how to impress the company you are interviewing for when the session is done remotely.
1) Dress as you would in-person
A remote interview is not an excuse to lounge around in the clothing you typically wear around the house. Dressing according to the standards of the company in question is a must if you want to leave a good first impression on the employees who handle hiring and interviewing, according to The Job Network. Business formal is always a safe bet - even if you don't have a lot of information on the clothing style of the company, a suit jacket will never be out of place for either men and women. Dressing the way you would for an onsite interview will give you the leg up you need to be considered further.
2) Set up your webcam well
Assuming your remote interview is a video conference, it is important that you set up your webcam optimally. Make sure your camera has a unobstructed view of your face, and that audio is being captured by the onboard microphone. The last thing you need is to have to troubleshoot just before the call begins, or worse, during the call. Show your interviewer that you plan ahead by arranging and setting up the required technology in advance.
3) Clear the area of distractions
You don't want to be disrupted in the middle of the interview. That's why its important to clear your surroundings of anything that could distract you in while talking to the manager who is interviewing you. Your pet should be kept away from your desk and camera - you certainly don't want your cat to jump up and interrupt your chat session! Doors should be shut to prevent ambient noises from seeping in and interfering with audio quality, and devices like phones, music systems, and TVs should be shut off to avoid distracting both you and the interviewer.
4) Speak clearly and concisely
Chatting online through a screen is certainly a different beast than doing so in-person. There is always a slight delay when answering another's question due to the inherent limitations of long distance communication. It is important for you to take these differences into account when answering an interviewer's question, according to PCMag. Make sure not to let your points trail off - have a concise,clear start and end to your answers. The less confusion there is in this regard, the less of a risk for you or the interviewer to talk over one another, thereby reducing the potential for miscommunication.