5 essential tools for a job search
2/11/2020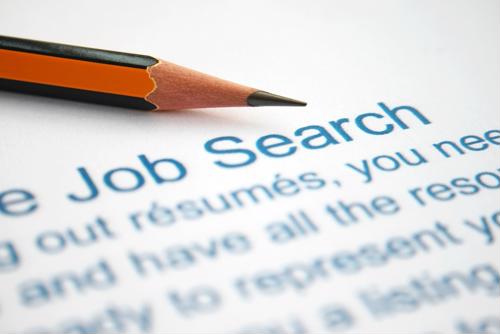 Looking for a job in 2020? There's a lot more that goes into that process than you might realize, and you may need more than just your email account and some Post-It notes to keep track of everything.
For these reasons, it's a good idea to use the following tools to ensure you get the most out of your job search and find the best possible position:
1) Apps
You may use a lot of websites over the course of your search, from LinkedIn, Twitter and Facebook to job boards, according to Job-Hunt.org. However, if you don't have the various apps associated with those sites on your smartphone, you might not notice when you receive messages or notifications until the next time you log in, which could be days later. Downloading the apps and turning on push notifications is always a good idea in a job search - that way, you won't miss a thing and can respond quickly.
2) A good webcam and connection
A lot of companies these days ask to do video interviews before they invite you into the office, and while most computers come with the webcam built in, if you find yours isn't up to snuff, it might be wise to buy a higher-quality one, Job-Hunt.org added. In addition, you should ensure that any device you use for that conversation has a fast, reliable internet connection so you don't end up cutting out or dropping the call altogether.
3) Sites to check your worth
One of the biggest parts of looking for a job is making sure it pays well and provides a host of great benefits, according to Cheat Sheet. However, you may not know the latest industry standard for your compensation, based on your experience and qualifications. Looking up that information online will allow you to make the best decisions about which jobs to pursue based on what's in the job listing.
4) Knowledge of industry-specific job listing sites
While there are plenty of great jobs posted on general, big-name job sites, if you're not using options that are specific to your industry or career focus, you may be missing out on some great opportunities without even realizing it, Cheat Sheet advised. For that reason, search for sites that cater specifically to the kinds of jobs you want, or ask friends or colleagues in the industry about them.
5) Email and document templates
One of the worst parts about any job search is having to send emails, cover letters, resumes and more to hiring managers over and over again, according to Career Toolbelt. With that in mind, and because time is valuable, you should come up with a template for every document you send out in large volumes that can be tailored to the specific job listing. That way, you won't have to take the time to create these documents from whole cloth every time you find an opening that seems to suit what you're looking for.