6 recruiting tips as 2021 approaches
12/3/2020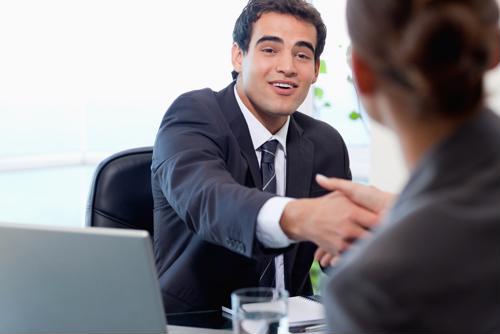 As a hiring manager, you have probably wound down a lot of your recruitment activities for 2020, but that doesn't mean you don't have much to do throughout December and into early January. Now is the time to strategize — both within your team and with other departments — about how you will handle your hiring efforts in the new year, and that can take on a number of different forms.
The following are just a few ways you may be able to adjust your efforts to be more successful in 2021:
1) Reassess your approach on social
The world of job searches is changing rapidly and more people are connecting with potential employers via social media these days, according to KRT Marketing. For that reason, even if you're already using social in your candidate searches, now might be the time to consider new ways to do so, whether that's using new platforms or being more accessible to prospective candidates on existing ones.
2) Strategize on how job listings are written
Along similar lines, it's important to consider the message you're putting out there when you post a job listing, KRT Marketing noted. If it's not resonating with the right people, it's certainly not as effective as it could have been. Consequently, if you consistently found your 2020 candidate pool a bit lacking, it might be wise to look at what info you're conveying in each listing. Talking to recent hires about what they liked or didn't like about the posting they responded to can inform some better decisions.
3) Get a feel for different departments' operations
If you're a hiring manager for a whole company, rather than operating within an individual department, your listings might be lacking because you just don't have a full grasp on what it is each team does, according to Workable. With that in mind, it can be valuable to shadow professionals in other departments to get a real feel for what it takes to succeed within that team. That, in turn, can better inform how you write your next listings.
4) Look at the ups and downs of past efforts
There are some job listings where you found an ideal candidate quickly, and others where you might have struggled a bit and settled for a perfectly good employee, but one who was not exactly optimal, Workable advised. You may want to consider what that first listing had that the other didn't, or vice versa. Being able to lean into the positives and eliminate the negatives can be a huge plus.
5) Reconsider your level of transparency
Generally speaking, one of the biggest problems companies can have attracting talent is if they play coy with their salary and benefits offerings, according to HR Daily Advisor. When businesses list this information directly in a job listing, it can help good candidates determine that this is a position worth applying for.
6) Look at potential biases
Finally, if your office tends to look the same, or you hire a lot of people with the same educational background, it could be time to mix things up, HR Daily Advisor added. That kind of homogeneity can be a turn-off to some highly qualified candidates, as many prefer to work in diverse workplaces.