8 ways to spice up your resume
12/1/2020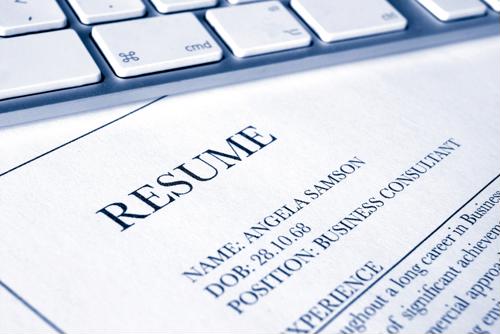 While hiring tends to slow down as December arrives, it's still important for job seekers to stay on their grind and keep working to make themselves the best possible candidates. That includes taking a little time to make sure your resume is as attractive as possible.
Not sure where to start? These suggestions should help:
1) Don't use buzzwords
"Team player," "passionate," "motivated" and the like might show up numerous times on your resume — but that's probably true for many other candidates, according to The Undercover Recruiter. Effectively, these words don't mean much on their own, and if you're just throwing them in there because you think you "should," it's wiser to take them out.
2) Quantify your accomplishments
Instead of using buzzwords to make yourself stand out, it's better to show what your teamwork, passion and motivation leads to, The Undercover Recruiter said. If you can quantify your success in some way — saying how many times you were employee of the month or exactly how many sales deals you closed — you can demonstrate real value to a potential employer.
3) Get rid of the "objective" section
A lot of resumes may include an "objective" that you hope will align with what the company is looking for, according to The Muse. But hiring managers have a pretty good idea of your objective: It's "getting this job." For that reason, you can usually axe the whole section and devote the space to more interesting aspects of your career.
4) Don't list your home address
Your home address probably doesn't matter much to hiring managers — in fact, it might even be a negative, The Muse noted. If you're applying for a job outside your current area, some hiring managers might dismiss you out of hand, because hiring an out-of-towner can come with some unwanted hassle. Your other contact info should give recruiters everything they need to get in touch.
5) Include a LinkedIn URL
Instead of devoting a line or two at the top of your resume to your home address, it's a better idea to use your custom LinkedIn profile URL, The Muse further advised. That way, hiring managers can quickly dig into the details of your qualifications and network.
6) Make your name bigger
Want to really grab a recruiter's attention? Increase the size of your name at the top of the page, according to Work It Daily. If your resume's normal font size is 12, bumping your name up to 14, 16 or even 18 is a small change that can go a long way. Just don't go overboard.
7) Keep most items to one line
There can be a tendency to talk at some length about your accomplishments, but keeping things concise will always work well for you, Work It Daily counseled. Especially if there's only one or two words on a second line of a given item on your resume, it's better to edit it down rather than use up that extra space.
8) Highlight your accomplishments
Another way to make all the best aspects of your career come across to hiring managers is to make sure they stand out on the page, Work It Daily warned. Putting statistics or awards you've won in bold or italics can draw their eye to "the good stuff."