6 tips for prepping your 2021 hiring efforts
11/24/2020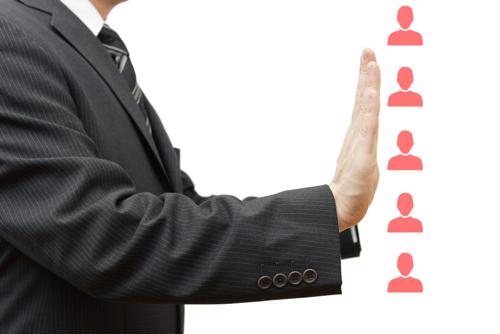 If you're like most companies, you are either wrapping up your hiring efforts for the year around the start of the holiday season, or you're doing so in the near future. However, hiring managers should know full well that the process never really ends. Even when you're not actively looking at candidates, you should be laying the groundwork to do so the next time a position opens up.
As such, it makes sense to review your strategies for hiring in the new year, so you can put your best foot forward and hire the most promising candidates over the course of 2021. Those include the following:
1) Start with referrals
As a general rule, referrals from your current employees are a great way to identify candidates because those people know what it takes to work at your company, and generally wouldn't stake their reputation on someone who may not be able to hack it, according to Jobvite. Ask around at various departments to see if there are any friends, family members or former colleagues who would be a good fit for a given position.
2) Give everyone an opportunity to advance
When you're hiring for almost any open position, workers generally want to be able to see at least a few years down the line, and how they can grow professionally during that time, Jobvite said. If you're not making it clear that people will be able to move up your corporate ladder, they may be turned off by the opening.
3) Look at your 2020 strategy
As with anything else in life, it's always a good idea to look at past decisions and see how they affected you, according to HR Executive. Even if you think you mostly did a good job of hiring this year, you can identify both what made 2020 so successful in that regard, as well as missteps that might have set you back, even temporarily. That can then inform future choices.
4) Lean on social media
Especially these days, plan to make social media a big part of your hiring efforts, HR Executive added. Whether that's just to blast out listings to as wide an audience as possible or to do deeper research on everyone you hire, it's a good idea to incorporate various social platforms into some aspects of recruitment.
5) Sketch out the candidate search process
In general, you should always proceed through any hiring effort with a clear roadmap. Broadly defining what those standards should be for any role can help make these sketches easier to complete for a specific role, according to Career Impressions.
6) Start ASAP
The more you can do to lay all of the above groundwork before the new year even begins, the better off you will be when it comes to hitting the ground running in 2021, Career Impressions noted. If you can be first out of the gate with your 2021 hiring — perhaps even starting the process before the holiday season is over — you may have your first pick of candidates.