7 job search efficiency tips
10/14/2020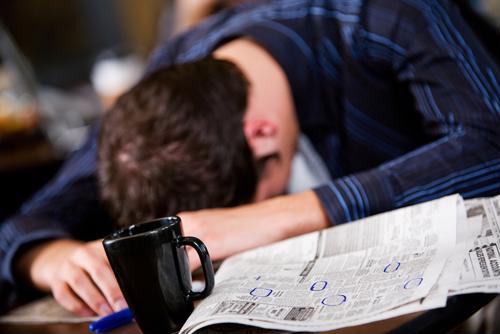 If you're looking for work these days, it can be easy to burn yourself out on the effort, mostly because there are just so many others vying for a relatively small number of open positions. While it may be tempting to work harder in this job market, it's always a better idea to work smarter instead.
How can you do that? The tips below should help you connect with potential employers a lot more easily:
1) Reach out to your network
A great way to do the work of a job search is to enlist someone else to do it for you, according to Fast Company. If you let your friends and trusted colleagues know you're looking for work, they'll be more likely to keep their ears to the ground and let you know about any opportunities that might be available. They might even be able to talk you up to a potential employer.
2) And also build your network
Along similar lines, now is the time to reach out to people in your industry who you might only know by reputation, or have a passing acquaintance with, Fast Company suggested. The more you can do to build that relationship, the better off you might be when it comes to not only finding work, but potentially also getting critical advice about your career in general.
3) Don't push yourself to a breaking point
It's totally understandable to be increasingly desperate to find work, but that doesn't mean you should get yourself overly stressed and upset during the process, according to Work It Daily. Looking for a full-time job should not be a full-time job in and of itself, and pouring all your time and energy into the effort typically comes with rapidly diminishing returns.
4) Strategize as much as possible
Instead, it's a good idea to sit down at the start of each week and figure out how much time you will devote to the job search, breaking it down by specific hours on a given day, Work It Daily said. That way, you have a set schedule you can stick to and you should strive to abide by it as much as possible to avoid burnout.
5) Don't waste time applying to every possible position
A great way to waste time in your job search efforts is to apply to countless positions that you think you are vaguely qualified for, Work It Daily noted. Instead, you should hone in on those that are the best possible fit for your skill set and experience, and try to knock those efforts out of the park.
6) Keep tabs on how you spend your time
Of course, it's not always easy to abide by a schedule you set for yourself, and as such, you should also keep careful track of how you actually spend your time versus how you planned it, according to The Balance Careers. That such, any overruns you experience can be dealt with and corrected.
7) Avoid distractions
Finally, it's easy to get distracted these days, so make a more conscious effort to avoid things like social media, email and TV, The Balance Careers added. Consequently, you're more likely to stay on task and get your job search efforts wrapped up.