5 tips for virtual onboarding
10/7/2020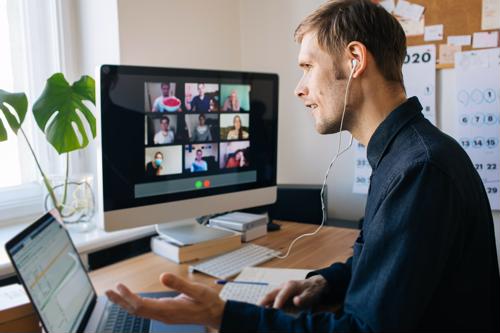 Today's "new normal" caused by the novel coronavirus pandemic has been hard on many normal business processes, and onboarding for new hires coming into your organization is probably in the same boat. For that reason, any time you bring a new worker aboard, you need to make sure they're set up for success with a great virtual onboarding roadmap.
How can you do that? The following steps would be a good way to start building your virtual onboarding structure that may need to be in place for months or more:
1) Personalize it
First and foremost, recognize that how a person works when they are at home is likely to be quite a bit different from how they work in an office setting, according to the Forbes Human Resources Council. As a result, you might need to have a conversation about how they hope onboarding will go on their end, and do what you can to support those wants or needs, especially if they have kids who are still learning at home.
2) Don't inundate them with information
In a normal onboarding process, you may be able to drop a stack of papers in front of them to read or sign throughout the day, while they learn other information about your company, the Forbes Human Resources Council advised. That's a bit tougher in a virtual space, as they might need to have many different tabs and files open to do everything, and that can be a bit confusing. As such, it's important to slow-roll documents and information so they can more effectively take it all in.
3) Start them out slow, but also immediately
It's always a good idea to start new employees on a project to ease them into their teams; even virtually, this is an important part of getting them up to speed, according to the Enterprisers Project. Consequently, it would be wise to give them a small project, collaborative or not, that they can work on without too much difficulty as a means of acclimating themselves to their new team's dynamics.
4) Check in regularly
It's easy to check in on a new hire in an office setting because you can see them and have a quick chat at their desk or in the break room, the Enterprisers Project said. But online, you might need to make more of a point of checking in multiple times throughout their first few days. You should also encourage those new hires to be proactive about reaching out when they have any questions.
5) Make all information easily accessible
Because this is all being done virtually, you have to empower new employees to find all the information they might need on-demand, rather than having to ask you to provide it to them, according to Tech Target. A virtual file system that allows you centralize necessary documents or details can go a long way toward giving them a little more autonomy when they need to double-check something.