5 things you have to wear to a 'business formal' job interview
1/21/2020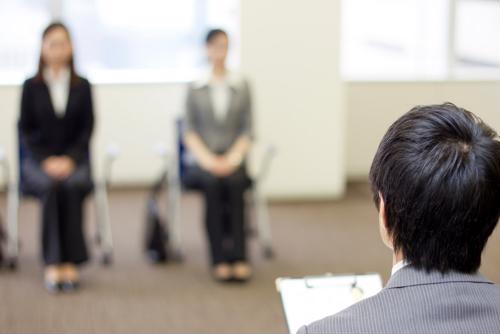 Dressing for a job interview in an office with an all-business dress code can be a little nerve-wracking if you haven't done it before. "Business formal" often seems self-explanatory, but there's actually more wiggle room in this area than you think.
Experts say you should always err on the side of overdressing, but the basics of what you'll need to wear to impress your interviewer don't change much. You'll certainly need the following:
1) A suit
It goes without saying that if you're going a step above business-casual, a suit is the appropriate outfit for this kind of interview, according to Best Job Interview. However, this is where some of that wiggle room emerges - many believe it's best to go with a dark suit (charcoal, navy blue, black, etc.) while others think a lighter suit may be appropriate as well. You may want to go a little more cautious here, but some research can help you determine what's appropriate.
It's also a good idea to keep your dress shirt conservative - white, light blue, etc. - while ensuring it's crisp, clean and freshly ironed.
2) A subtle but noticeable tie
You have no doubt heard of the power of the "power tie," but it may not always be the best move in an interview setting, Best Job Interview noted. A bright, bold color isn't necessarily a bad idea, but it does require a little consideration; it may work as a solid color (i.e. a red tie with no pattern) but anything more than that may be seen as going overboard.
3) High-quality footwear
You can't overstate the importance of a good shoe in a job interview, even if you're keeping them out of sight for the most part, according to Career Builder. It's generally a good idea to wear black or dark brown dress shoes, and make sure they're free of scuffs. If you want to apply a bit of shoe polish for some extra shine, you can certainly do that, but it's not necessarily required.
As for the socks, dark is always the recommended choice. Even if you have a drawer full of more "fun" dress socks, it's better to leave them at home.
4) Not too much jewelry
Jewelry can be a great addition to an outfit, but it's important not to go overboard, Career Builder said. One or two rings, nice earrings and a subtle necklace can be great for women, and for men, it's generally wise to go somewhat conservative, with no more than one ring.
5) One accessory
It's typically recommended that you show up to an interview relatively unencumbered, according to The Muse. That means you should carry a bag or a briefcase, but not both. If it's raining, you can - and probably should - also carry an umbrella so your outfit remains in tip-top shape.
Again, it's a good idea to do a little research into the company to see what people generally wear to work there, and then dress a bit nicer than that to really impress the hiring manager.