6 tips to dress for a casual interview
1/7/2020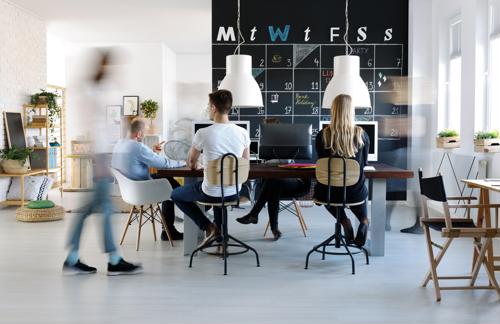 When you're preparing for a job interview at a workplace with a casual dress code, it's not always easy to figure out what to wear. After all, they may not want you to wear a suit, but you also want to make yourself as presentable as possible. Finding that middle ground can be a bit tough.
The following advice should help you find that just-right balance between "too casual" and "too formal:"
1) Keep it simple
Perhaps the easiest piece of advice to follow when prepping for a more casual job interview is not to overthink it, according to The Balance Careers. If you put too much thought into what you should wear, you might neglect other essential parts of preparing for an interview. Try to pick something versatile that matches well, and most of the battle will be won already.
2) Have a backup plan
Versatility is key when putting an outfit together because every company may have a different conception of what constitutes "casual," The Balance Careers added. For instance, some might expect you to wear a button-down shirt, while others do not. For that reason, dressing for business-casual (and even carrying a blazer with you) will help you find the right balance once you arrive.
3) Never wear jeans
While some companies might allow workers to wear jeans in the workplace, you should always keep in mind the rule of thumb about dressing "one up" for the interview, according to the Houston Chronicle. Dressing business-casual, or something between that and regular casual wear, probably won't be counted against you, but if you wear jeans, you're going to limit your flexibility options.
4) Men should stick with long-sleeved shirts
While women have a little more wiggle room here, men should avoid wearing short sleeves to an interview - whether that's a short-sleeve dress shirt or a polo shirt, the Houston Chronicle cautioned. Even when it's hot out, you should remember how much versatility matters; you can roll the sleeves up on a long-sleeved shirt if you get to the office and find that's appropriate, but you can't go the other way.
5) Don't wear sneakers
No matter what else you're wearing, it's important that you have some slightly nicer footwear than just a pair of sneakers - even if they're really nice sneakers, according to Who What Wear. There are plenty of shoes that fill in the area between "sneaker" and "dress shoe," and wearing those will allow you to simultaneously feel comfortable and look professional.
6) Always bring a bag
When heading to an interview, it's always a good idea to bring a bag so you can carry your laptop, a notebook and pens, backup footwear, a jacket and so on, Who What Wear advised. That way, if you need to add something to or subtract anything from your look, you have somewhere to store it easily, meaning you don't have to carry it - or worry about forgetting it. And since this is a casual interview, you can leave the briefcase at home, and instead stick with a handbag or backpack.