5 crucial phone interview tips
9/11/2019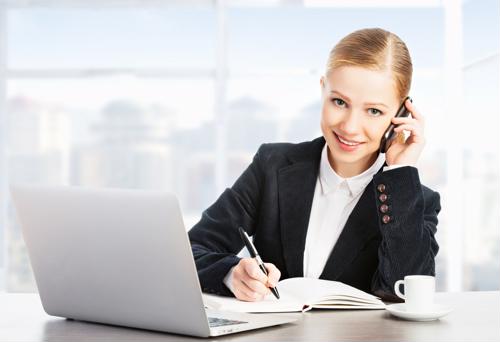 Phone interviews seem to be more common than ever these days, but the problem is many job seekers may not have a lot of experience with them. Consequently, it's not always easy for those candidates to set themselves up for success with such an interview, so learning a little more about the right approach to a call will likely go a long way toward ensuring you move on to the next step of the process.
The following five tips could help you get through to an in-person interview:
1) Pick the perfect spot
A big part of ensuring you have a good phone interview is finding a quiet, comfortable place to sit for the following half hour or more, according to Inc., magazine. You certainly don't want to let any outside noise through on the phone if you can avoid it, and it's a good idea to find a seat that promotes good posture (i.e., not your couch) and provides a level of comfort that won't have you up and about during the call.
2) Keep some notes close by
While interviewers often won't frown on notes even for an in-person meeting, there's absolutely no reason why you shouldn't have plenty of notes handy for a phone call, Inc. advised. There could be plenty of important information you might otherwise forget to mention in the course of a normal interview, so having some notes handy to keep yourself on point is a must. You might even want to write down some potential answers to common interview questions, just so you're fully prepared.
3) Act like you're going to an in-person interview
If you want to get the part, you have to act it, according to Jobscan. For that reason, it can be a good idea to prepare for your phone interview as if you were going into an office. That means waking up early, taking a shower and getting dressed in what you would wear for that sit-down meeting. This may sound like a lot of effort for a phone call, but this isn't a normal call, and it can help get you in the right head space for an important conversation.
4) Don't hold the phone in your hand
In a normal job interview, you would be sitting across from someone else and using your hands to gesture or emphasize your point, Jobscan cautioned. While the hiring manager isn't going to see those gestures over the phone, going hands-free on the call will nonetheless feel more natural and allow you to do simple things like take a sip of water between responses, or scan the notes to check what you've written down.
5) Focus on the interview
It should go without saying, but all phone interviews need to be distraction-free, according to Glassdoor. If you're checking your email or scrolling through social media while the interviewer is talking, you're likely to miss some of the nuance of a question or pause for longer than is necessary, which can set you back in your quest to get the job.