4 ways to really impress your interviewer
9/4/2019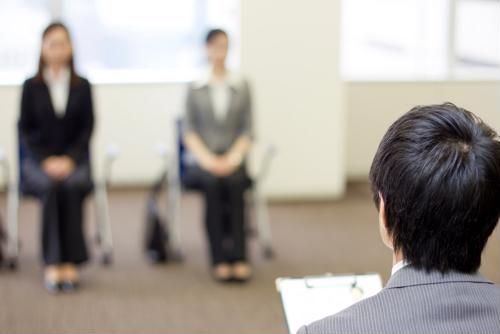 When you're trying to land a job, the interview is almost always what's going to make or break your candidacy. With that in mind, it's vital that you be able to impress your interviewer, which isn't always easy given the nerves involved.
The following tips should help you present the best version of yourself and help ensure your interview goes as well as it possibly can:
1) Dress for success
Most people who go on a job interview have heard the rule of thumb that they should wear clothes "one up" from the company's normal dress code, according to Glassdoor. That means business casual for a casual office, or a suit for a business-casual office. However, there are other steps to making sure your outfit is appropriate, including eschewing bright colors in most cases (though you might be able to get away with a bright tie with a solid color), and making sure you're wearing socks and shoes that are appropriate for the office.
2) Do the research
A great way to come across well in any job interview is to demonstrate a working knowledge of the company and its culture, Glassdoor advised. That will often include not only reading the firm's website, but also finding any recent articles you can about the business, or looking at how it is reviewed on career sites or even public-facing rating services. This will help you get a better idea of the business' culture, its accomplishments of late, as well as some of the challenges it may be facing - and which hiring you could help solve.
3) Arrive early, but not too early
Everyone knows it's a good idea to show up to your interview a little bit early, but you should be aware that arriving even 15 or 20 minutes before the scheduled interview time could be a bit of an inconvenience for people, according to Kununu. Showing up that early could lead to the person at the front desk feeling a little harried, or rushing the interviewer to take you into the office.
That, in turn, may lead to annoyance that sets your meeting off on the wrong foot. Instead, if you arrive no more than 10 minutes early, you will show that you value the hiring manager's time and take the interview seriously, but won't make them feel like they need to hurry through other tasks to accommodate you.
4) Focus on improving your body language
Whether you know it or not, body language tells your interviewer a lot about you, according to the Undercover Recruiter. A weak handshake could convey a lack of confidence, and if you're not sitting up straight or smiling, it might show you're not particularly engaged in the conversation. Even the way you cross your legs could be interpreted as being too casual.
Consequently, it's critical to make sure you're considering your body language at every turn and doing everything you can to show you're interested and attentive to whatever is being discussed.