7 great ways to prepare for your job interview
7/9/2019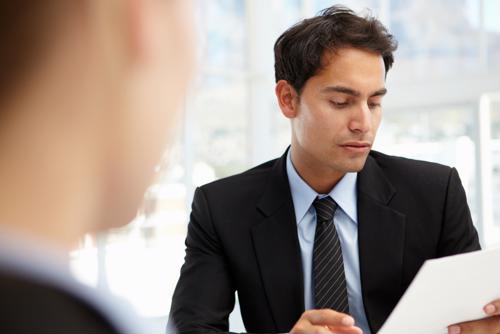 Even those who have been on numerous job interviews may not always know exactly what the hiring manager for the next one is looking for. Simply put, no two interviews are the same, and it's therefore not always easy to prepare. However, there are plenty of commonalities from one interview to the next, and people who are relatively new to the process might need to fine-tune their approaches.
Taking these seven steps will certainly help them do just that:
1) Prepare the perfect outfit
A good set of clothes can make a great first impression, but even little imperfections in your outfit could set you back, according to The Undercover Recruiter. Something as small as an ink stain or a handful of wrinkles on your shirt may be a turnoff to some hiring managers, so make sure everything is just so before you head into the office.
2) Practice your handshake, eye contact and greeting
Another part of the first impression is greeting the hiring manager properly, The Undercover Recruiter added. That includes a good, firm handshake, plenty of eye contact and a smile, and a proper introduction. If you're not sure what's "right" in this regard, practicing with a friend or family member might help you feel more confident about this part of the meeting.
3) Think about your answers to common questions
Most job interviews are different, but hiring managers also tend to ask plenty of common questions, The Undercover Recruiter cautioned. Research some of these queries and think about what your answers to them would be, so that you're not caught off guard by anything that comes up.
4) Learn as much about the company as you can
It should go without saying that you'll likely need to know at least a little bit about the company before your interview, so spending some time studying it is a must, according to The Muse. Whether it's a big company with a Wikipedia article you can read, or a small firm with a website to examine, this is a must for any interviewee.
5) Consider what to highlight from your resume
Since you wrote your resume, you should know what's on it, and more specifically what's most applicable to the job you're interviewing for, The Muse noted. Come up with a few bullet points from that document to highlight, and talk about why those experiences line up with this opportunity.
6) Bring the right stuff
It's a good idea to make sure you have everything you'll need - whether it's extra copies of your resume, your references, a way to take notes, etc. - as you head into the interview according to The Balance Careers. But at the same time, you should also avoid bringing in a cup of coffee or something else that might be perceived negatively.
7) Follow up
Hiring managers always like to hear from the people they interview; it's just a common courtesy, The Balance Careers advised. For that reason, be prepared to write a thank-you email within a day or two of your interview and talk about one or two things that really stood out to you as a positive in the meeting. This is also an opportunity to ask questions or clarify statements made during that meeting.