5 tips for a smoother hiring process
7/2/2019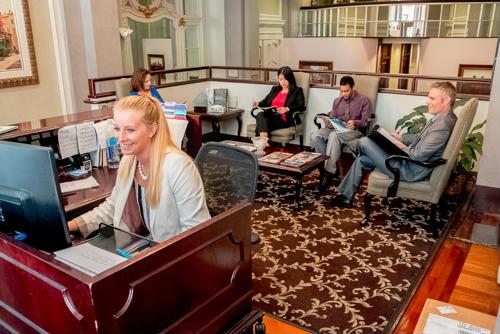 With so much competition in the job market today, many companies may struggle to bring the best available candidates aboard, even with all-in hiring efforts. Part of the reason for this shortcoming can be the fact that companies have slow or disorganized hiring processes they might not even realize are problems.
With that in mind, the following are five tips that should help businesses of any size get a better handle on hiring:
1) Reduce the hurdles
One of the biggest sources of frustration for any job seeker comes when the company makes it difficult or tedious to actually apply for an open position, according to Breezy HR. While no company would do this intentionally, there are sometimes issues like redundancies - entering the information on a resume and then having to upload a copy of the resume, for instance - that can be a turn-off and lead to qualified applicants bailing on the hiring process before they really even enter it.
2) Video interviews first
A huge time suck in hiring is simply sitting down with five, 10 or more candidates and talking about the job with them, Breezy HR added. Hiring managers will often have to clear an entire afternoon to talk to just one candidate in-person, but if they rely on video conversations for the first round of the interview process, they can more quickly and easily get through each candidate and whittle their list down with ease.
3) Bring more people into the process
Another issue that often comes up in finding the best candidates quickly is that one person's opinion holds so much sway, if not all of it, according to Spark Hire. To that end, bringing more people into the hiring process to consider each candidate's qualifications could help reduce the number of viable options more quickly and arrive at a collectively agreed upon top choice.
4) Be clearer about what you're looking for
When companies list an open position on various job sites, they may be inundated with dozens or hundreds of applications that members of the hiring team will have to take time to sift through, according to Fast Company. This isn't ideal, especially because so many candidates immediately present themselves as being over- or under-qualified. Consequently, if you can be as clear as possible about exactly what you're looking for - providing concrete terms about preferred experience in your industry or what job skills are a must-have - you'll winnow down the number of people who think they might be candidates before you see a single resume.
5) Improve communication with candidates
Often, great candidates withdraw themselves from consideration - typically when they have other options or even job offers - because they don't hear back quickly enough for their liking, Fast Company added. Consequently, it's important to let job seekers know where the process is headed as soon as you know anything, so they don't feel as though they've been left hanging for a week or more.