9 crucial words to include on your resume
5/8/2019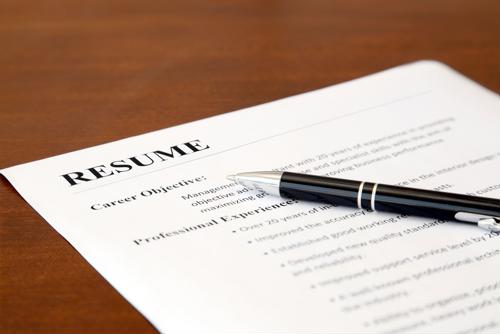 Hiring managers often receive dozens of resumes for every job listing they post. That means you will likely have to do a little more to stand out from the crowd with the few seconds they're likely to look at your resume.
One great way to do that is to use unique and exciting words high up in your resume, to show that you're not only a good candidate, but the ideal one. Here are just a few of the many great words to highlight your qualifications:
1) Launched
Companies are always on the lookout for people who can take a little initiative and get something off the ground, according to Glassdoor. Showing what you started - or helped start - is always going to stand out.
2) Modernized
Businesses that have been around a long time likely haven't updated many of their processes even as new technology became available, Glassdoor said. If you can help them take a step into the 21st century, you should say so.
3) Led
Even if you're not going for a management role, highlighting your leadership abilities is always a good idea, especially if you have long-term career goals above and beyond the role you're applying for, Glassdoor added.
4) Reduced
One of the best ways to show value to any employer is to take the things they already do well and find ways to cut costs or otherwise improve efficiency, according to The Muse. If you helped reduce waste in any way, quantifying it is a great idea.
5) Accelerated
Likewise, if you helped make sure companies could get their business processes to run a little more quickly or smoothly, noting that fact - with the numbers to back it up - could help you come across as an ideal candidate, The Muse noted.
6) Simplified
Just about every business has an overly complicated process that it would like to make easier for all involved, The Muse advised. If you helped your previous employers eliminate complicated workflows and free up a certain number of man hours, that's worth highlighting in any resume.
7) Recognized
This is another word that shows initiative, because it highlights that you saw an issue with an existing business process and ran it up the flagpole, even if you might not have had much of a hand in enacting the necessary changes, according to The Balance Careers.
Another use of this word could be to show that you were identified as a top talent and received an award or some other recognition from an employer or industry group.
8) Coached
Leadership is a critical quality for any worker, especially if you're helping people take the next step in their careers by developing skills, The Balance Careers further added. If you've helped nurture talent at any point in your career, it's worth touching on.
9) Improved
Finally, to quantify what, specifically, you've done to help your company better its bottom line, you would be wise to note that as high up in your resume as possible, The Balance Careers suggested.
One great tip for using these kinds of "power words" is to write your resume as you normally would and then use a thesaurus to find more appealing synonyms for the same kinds of words you're likely to see on most CVs.