7 great interview questions to ask
5/2/2019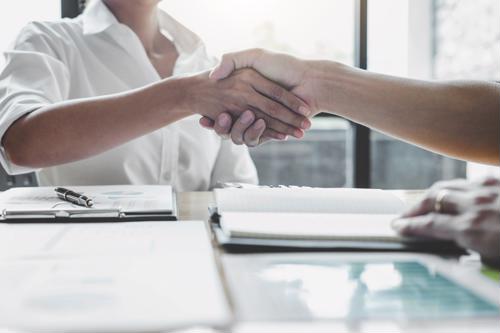 A job interview is the best way for hiring managers to get a feel for candidates, but asking the right questions isn't always as easy as it may seem. To that end, you might have to do more to get the most interesting and illuminating responses out of everyone you interview.
Here are several queries that could get a little more information out of each candidate:
1) "Has a great customer experience ever changed your perception of dealing with customers or clients?"
One of the best ways for professionals to get a good idea of how important it is to treat clients or customers well is to experience positives themselves, according to Inc. magazine. When people take the opportunity to reflect on great examples of how well people can meet others' needs with just a few tweaks, they may find numerous object lessons that help them grow and develop their own skills.
2) "How do you define success?"
Everyone you interview will likely have a different answer to this question, and none of them might be the way you define it, Inc. added. But as long as there's a good amount of overlap, that will show you a candidate is on the right track.
3) "When was the last time you learned a new skill, and what was it?"
Companies are always looking for employees who want to take the next step in their careers, and active skill development is a great way to identify the people who best fit that description, Inc. further advised. When candidates can quickly and easily impart information about how they've tried to grow as professionals, they may be particularly attractive hires.
4) "How did you hear about this role?"
Getting an idea of how candidates found out about the listing might tell you more than you expect about them, according to Talking Talent. If the application came because of networking, the person who recommended the job might be someone you trust. Or, if the candidate simply found it on a listing site, knowing which one might help you understand their approach to the job search.
5) "Why did you apply here?"
This question can help highlight why candidates think they're good for not only the open position, but also the company as a whole, Talking Talent noted. Generally speaking, you want team members who are onboard with everything the company does, and this might help you identify the people most excited about the opportunity.
6) "If you could start your whole career over, what would you do?"
With experience comes expertise, and many professionals would love the benefit of hindsight in making certain changes to their careers, according to Monster. If people can reflect reasonably on past missteps and talk about how they would proceed instead, they might be a great hire.
7) "What was your best boss ever like?"
Getting insight into what qualities a candidate liked in a boss might help you determine whether they'll be a good fit, Monster advised. If they describe someone whose management style is similar to their potential new boss, that helps them get off on the right foot if they get the job.