4 musts for writing your resume
4/29/2019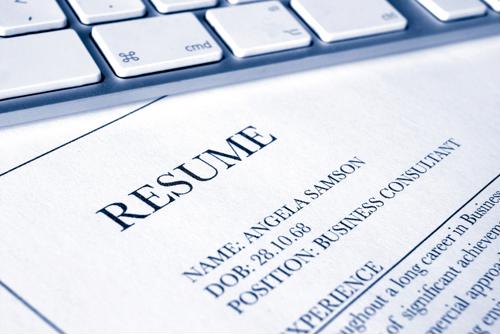 Writing a resume can sometimes be a difficult undertaking, but doing it well is vital to ensuring you even get considered for an interview, let alone the job itself. As such, any job seeker will need to put as much care and effort into their resume as possible, so that they not only get a second look, but stand out as exceptional among all candidates.
Here are four great ways to make sure hiring managers don't gloss over your resume:
1) Keep an eye on keywords
When applying to any job, it's always a good idea to try to mirror the language in the listing to make sure descriptions of your qualifications match what companies say they're looking for, according to Indeed. It may feel like a bit of a shortcut, but hiring managers usually idealize candidates who seem to understand what the employer wants, so using the keywords you've identified can help you stand out.
2) Look for inspiration
Another great way to make sure your resume goes above and beyond expectations is to look online for some examples of really good resumes that are specific to your field or even the kind of position you're applying for, Indeed added. Whether you're simply copying a successful format or finding new ways you can list your accomplishments, cribbing from successful applicants in your field can go a long way.
3) Put the important stuff first
Even if you don't have a ton of work experience in your chosen field - for instance, if you're a recent college graduate - it's vital to put the most pertinent information as high up in your resume as you can, according to Forbes. Most hiring managers are only going to spend a few seconds each glancing at the potentially dozens or more resumes they receive, so you need something close to the top of the document that will do more to grab their attention.
4) Quantify your accomplishments when you can
It's one thing to list a few things you've achieved, but when you can be specific about those details, you're more likely to impress a hiring manager, according to the American Society of Mechanical Engineers. For instance, instead of saying you helped improve your company's sales totals, get into the specifics, such as saying you boosted sales an average of 10% per year over your time there. Likewise, it's better to say you worked with "dozens" of clients instead of "many."
Perhaps one of the best tips for any job seeker is to rewrite the resume for every job they apply to, and check the edited document carefully every time they do. That kind of extra attention to detail could help you catch a typo or grammatical error that might lead a hiring manager to overlook your qualifications. Giving every document you pass along to a hiring manager as part of the application process two or three close readings before hitting "send" is vital.