How to succeed on a 'trial day'
2/11/2019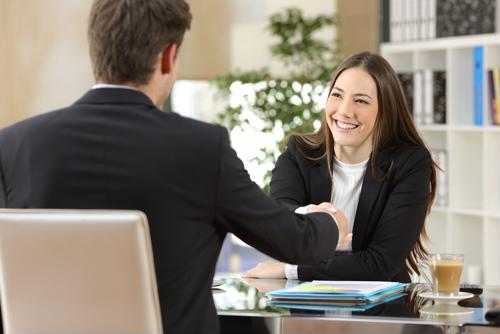 Across a number of industries and levels of employment, companies are now growing increasingly fond of bringing in job candidates for "trial days." This will help all involved get a better feel for how any well-qualified applicant will be able to succeed with what could become their day-to-day duties.
There are a number of tips that will help applicants get the most out of the experience, and also show off just how qualified they are for the job:
1) Make sure it's paid
When the idea of a trial day is even extended, it's important for job seekers to make sure they will be paid for their work. It might set a bad precedent to accept an offer of working for free, and for those who are taking a full day out of their lives to merely try out for a job, the money can be an important consideration.
2) Dress for success
It should go without saying that dressing well - just as one would for an interview - is a good idea for a trial day, but it's still important to get the wardrobe right, Go Think Big noted. Instead of dressing "up one" for an interview (business-casual for a casual office, suit and tie for a business-casual office, etc.), it's important to dress like everyone else so you don't feel too out of place.
3) Show up a little early
As with anything else in the job search process, simply being "on time" might actually be considered "a little late" by an employer, according to Detail 2 Recruitment. With that said, it's important to give yourself plenty of time to get to the office so you can be 10 or 15 minutes early. If you arrive before that, make sure you have something to read or listen to on your phone, and spend some time decompressing in your car or at a nearby coffee shop; arriving too early might not be a welcome surprise for employers.
3) Interact with everyone
When you do a trial day, you will often be introduced to entire teams of people all at once first thing in the morning, and may not get the chance to interact with them again, the site advised. However, if you are given the opportunity, asking around to see what kind of work everyone is doing and how that might interface with your own assignments on a day-to-day basis could help give you a better understanding of the job and also start forming relationships before you officially get the job.
4) Check in with yourself
While companies are using the trial day to evaluate your qualifications for a role, you should also be evaluating the company yourself, recruiting professional Adam Blower wrote for LinkedIn. If you like the experience, that's great, but if something about the office culture or the things you're asked to do don't strike the right chords for you, it might be wise to consider moving on.