How businesses think outside the box to fill open roles
2/4/2019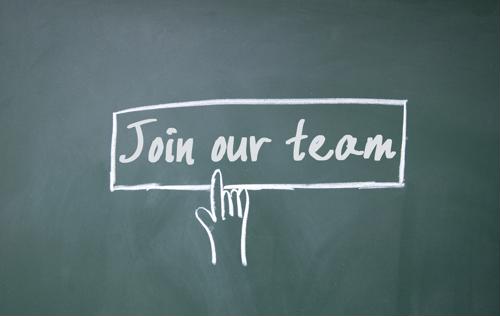 The fact that the unemployment rate has been at or below 5 percent for more than three years is undoubtedly great news for the U.S. economy. But for business owners? Not so much. With fewer options to select from and an uptick in turnover, it takes the typical employer several months to replace individuals who decide to take their talents elsewhere.
These slim pickings force more employers to think outside the box to successfully replace people who've left. Among their chief targets are those who've worked for the company in the past.
9 in 10 employers would rehire former staff
Staff members who return to their former work-related stomping ground, otherwise known as boomerang employment, was once considered bad form, but second chance employment is increasingly the norm. And businesses are happy to oblige. Indeed, so long as the original parting was on good terms, 94 percent of business owner respondents in a recent Accountemps survey said they'd be amenable to re-hiring individuals who quit.
Michael Steinitz, executive director at Accountemps, noted that this strategy can make a lot of sense for employers, given that they don't have invest as much time and energy into training like they would with someone who's brand new.
"Companies need to leave no stone unturned in their search for talent in today's competitive hiring environment," Steinitz explained. "Boomerang employees are an attractive option because the firm is already familiar with how they'll perform and fit in with the organizational culture."
Another perk of boomerang employees, Steinitz added, lies in the fact that they may have acquired new skills while they were with their other employer. He cautioned, however, that prior to hiring them, business owners should get to the bottom of why they left originally so something similar doesn't happen again.
"The employee will not stay long if past problems keep resurfacing," Steinitz added.
In addition to considering those who've already been with the company, employers are casting a wider and longer net, looking beyond their state or region to find the person that's the best fit for the new or open position. The only problem with this trend is job seekers may not be willing to reciprocate, preferring to stay at least somewhat close to home. However, based on a survey from Robert Half, that doesn't seem to be as much of an issue nowadays. To the contrary, fully 62 percent of workers said they'd move to a different part of the country for a job if the opportunity presented itself and the circumstances were right.
Young people most likely to relocate
The likelihood of their moving, perhaps unsurprisingly, often depends on where they are in life in terms of age and experience. For example, more than three quarters of people between 18 and 34 years old said they'd relocate for a new job. The same was true for those spanning 35 to 54 only to a lesser extent at 65 percent. Fifty-five and over were the least likely to pick up the stakes for alternative employment (40 percent).
What will it take for them to pull the trigger? Forty-percent of respondents in the Robert Half survey said better pay and benefits would be the most worthwhile incentive for relocating. In a distant second was for family and other personal reasons. Cost of living rounded out the top three.
Just as employers are thinking outside the box to successfully track down job seekers with the right qualifications, they might consider applying the same tactic when it comes to benefit offerings. Whether it's ongoing training, money towards the down payment of a home purchase or tuition reimbursement, employers that distinguish themselves from the rest of the hiring pack may be better positioned to successfully land singular talent.