4 tips for better hiring
9/12/2018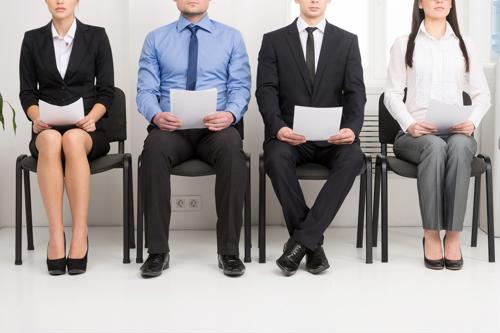 Thanks to the growing economy, many companies are creating new positions and seeing more workers switch roles, necessitating broader hiring efforts. However, in today's super-competitive job market, those businesses will likely have to take a closer look at how effective their existing hiring practices have been, and identify areas where they can improve both their reach and efficiency.
Here are just a few suggestions for strengthening hiring:
1) Speed it up
One of the biggest issues that companies face when trying to improve their hiring efforts is that they often take too long with the whole process, according to Business News Daily. Again, today's job market is cutthroat and companies that dawdle or simply don't maximize efficiency on their own are likely to see top candidates scooped up quickly by competitors. With that in mind, if companies find someone who seems pretty close to being an ideal candidate, it's best not to continue looking for that "just right" fit.
In many cases, "close enough" is often good to help companies succeed, especially because elite candidates typically spend two weeks or less on the job search these days, BND advised.
2) Turn to social
While many companies may use social media to advertise their job openings already, and check in on certain candidates' backgrounds or personalities, they might be able to do more to leverage the incredible power these platforms can provide, the report said. Companies can be proactive in identifying candidates on these platforms based on hashtag use, common industry figures they follow or are friends with and additional signs that they are engaged with other aspects of their work both professionally and socially.
Making the switch from passive use of social media to being more proactive can help businesses find ideal candidates who might not even be actively looking for jobs.
3) Make the interview engaging
When companies bring in would-be hires for in-person interviews, the conversations can often be a little one-sided, according to Monster. For that reason, it's not always possible for candidates to let their best qualities shine through, and that can lead to inefficiency and even hiring mistakes. Instead, companies really need to focus on improving processes for ensuring their interviews feature plenty of opportunities for back-and-forth throughout, rather than simply asking "do you have any questions for us?" at the end of an interview.
When interviewees are given a chance to ask questions regularly throughout the interview, their intelligence, enthusiasm and engagement can really shine through in ways that aren't always possible with more traditional interviews.
4) Improve dealings with references
Finally, it can be a good idea for companies to revisit the way they deal with people listed as references on candidates' resumes, according to The Balance Careers. Being able to get an honest answer out of a past colleague is key to determining whether a person will be a good fit for the new position. Figuring out ways to ask better questions that could help uncover both pluses and minuses - instead of just glowing reviews - can go a long way.