Why communication is key in a job search
9/10/2018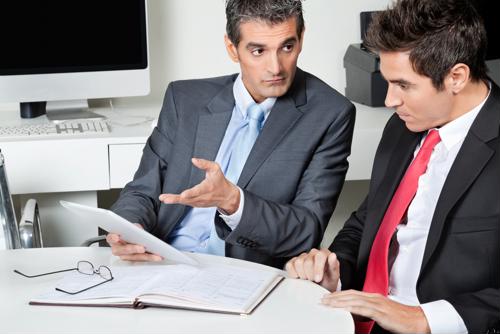 Communication is perhaps the single most important skill not only in the world of employment, but life in general. If a person can't effectively convey what they mean to say, they will struggle in a number of ways. As a result, it's important for anyone looking for a job to make sure they're double- and even triple-checking all written documents they send along to a would-be employer, and brush up on their phone and in-person conversation skills at the same time.
When job candidates are able to communicate effectively and make a positive impression with their words, they are more likely to stand out among other applicants, according to Knock 'Em Dead. The fact of the matter is that in a lot of cases, companies are just as concerned with an applicant's ability to communicate as they are with that person's bona fides as a professional. Even someone with the strongest resume out of dozens or even hundreds of applicants can't reasonably expect to get a job if the cover letter isn't effective or the interview doesn't go well due to poor communication.
The finer details
Moreover, it's not just that a person needs to be a good writer or persuasive talker to communicate well, the report said. They will likely also have to be a pleasure to deal with in other ways. These include returning phone calls or emails in a timely fashion, carrying good body language, making plenty of eye contact, having a firm handshake, being able to read the emotions or feelings of the person with whom they're speaking and so on. Often, these might be considered skills that apply only to consumer- or client-facing careers like sales, but they're valuable in just about every job.
Along similar lines, it's not enough to be able to communicate one's own thoughts effectively, but also to listen to and really consider what another person is saying, according to Career Builder. This might also mean that people will need to be able read more carefully than other candidates for the jobs they want, potentially allowing them to spot nuances in job listings or emails that some might not.
This is something not a lot of people do well, the report said. As a result, when interviewees go a little above and beyond what they might normally do in an everyday conversation - such as finding creative ways to repeat what people say back to them, using their names regularly throughout the conversation, and so on - they are far more likely to make a good impression on hiring managers.
Highlighting those skills
Of course, when trying to get that interview date booked initially, it's important for people to be able to show off their communication skills via email or on their resumes and cover letters, according to The Balance Careers. Finding ways to subtly highlight instances when communication skills led to good outcomes at work or (for recent college grads) in school can really pay off. In this way, hiring managers might see some practical value in the kind of communication skills applicants bring to the table.