The do's and don'ts of writing a good cover letter
8/3/2018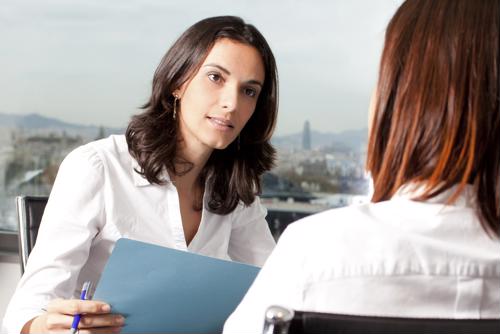 In today's job market, not every company requires their applicants to write a cover letter. This used to be a common practice but is falling out of favor with some companies, meaning that when job seekers encounter the requirement, they might not know how to maximize the value of the time they put into that work. To keep cover letter efforts from becoming something of a lost art, there are a few tips any job seeker can follow:
Do: Put your best foot forward
The thing to keep in mind about cover letters - whether they're being examined by actual humans or simply AI "bot" programs that look for keywords - is that they are supposed to be a kind of handshake meeting, so getting the first impression right is important, according to the Chicago Tribune. To that end, getting right to the point and highlighting the various positive aspects of their work experience or job skills near the top of the cover letter is vital.
"It's not a throwaway if they've made it part of the application process," career coach Jeff Thomas told the newspaper. "Recruiters with experience hiring strong candidates know that they can learn more about a candidate by reading how he or she presents himself than in an actual resume."
Do: Be specific
When trying to differentiate themselves from other applicants, it's important for anyone writing a cover letter to really drill down on the details of how they've helped past employers grow and succeed, the report said. Instead of saying "helped increase sales," it's better to say, "helped increase sales 5 percent year over year."
Don't: Get repetitive
The reason companies ask for cover letters is that they're looking for more or deeper information about their applicants, according to The Muse. As such, it's vital for job seekers to make sure they're not just repeating the details they list on their resume in sentence format. Instead, this is the space to expand on the points made in the resume and tell more of a story about their professional lives.
Don't: Highlight the negative
Because cover letters are supposed to be about saying why the person is perfect for the job, revealing skills they don't have probably isn't the best idea, the report said. These are things that can be discussed later, if need be, but when writing a cover letter, it's important to stay positive.
Do: Get the introduction right
When addressing the cover letter to someone, it's important to nail the details, according to Business Insider. While applicants aren't always going to know the name or job title of the person reading the cover letter, avoiding common tropes like "To whom it may concern" or "Dear sir or madam" is a good idea because they're seen as overly formal. Doing as much research as possible to get more information about who will be reviewing the information is vital.
When in doubt, addressing the letter as "Dear hiring manager" isn't ideal but it's often the best option.
The more applicants can do to make sure their cover letters hit the right tone, the more likely they may be to land the job they want.