How to nail every step of a job interview
8/3/2018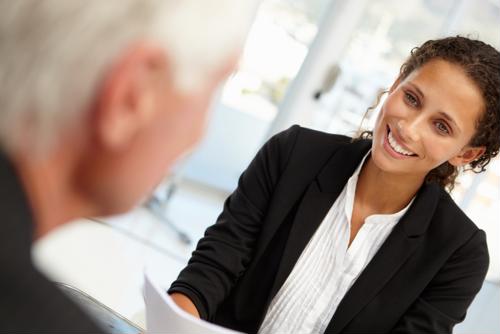 When people go into a job interview, they often have plenty of reason to feel a bit nervous. After all, if things go well, a new position is likely to affect the course of their lives for potentially years or even decades to come. However, if they take a little extra time to prepare and understand how to make everything go well, there's a lot less reason to be nervous, because they can enter every step of the interview with confidence.
1) Before
Before heading in for any job interview, it's important to do some research about the company and the position so that there are as few curveballs as possible coming across the desk, according to Inc. Magazine. This includes reading about the company on its own corporate website, and looking up various employees - including the person who will be conducting the interview - on LinkedIn.
Meanwhile, the most important thing to remember when heading in for an interview is to be punctual, and even strive to get there a few minutes early. That will give prospective hires a little more time to run through their notes one last time, and also highlight how responsible they are.
2) During
Once in the room for the interview itself, it's important for applicants to make sure they're making a good first impression right off the bat, having practiced their answers to the most common questions they're likely to face, according to WayUp. These include why they are interested in the position or company and what strengths they personally bring to the table.
In addition, though, it's important to bring an air of confidence to any job interview, the report said. That means having a firm handshake, making strong eye contact throughout and being ready to answer any questions enthusiastically. Furthermore, it's important to thank the interviewer for their time and consideration at the start and end of the interview, simply to highlight how much the opportunity to even discuss the job is valued.
It's also a good idea to take notes throughout the interview.
3) After
It might be wise for candidates to leave a small "gift" of sorts that will help them stand out from the crowd, according to the Chicago Tribune. For instance, a package of printed-out writing samples, a list of awards to go along with any contact information for references or something else to really grab a hiring manager's attention. It's also smart not to leave a coat or umbrella behind, because managers don't want to be responsible for them, and it can be embarrassing to have to go grab it minutes or hours later.
Of course, it's also important to send a follow-up email a few days later and touch on a few of the topics written down in the notes candidates took, so that hiring mangers know they're dealing with an attentive, detail-oriented person.
Again, a little preparedness can go a long way, so it's vital for candidates to do some legwork. Because confidence can be such a big help here, extra prep time can really pay off in the long run.