3 tips to improve your resume
7/24/2018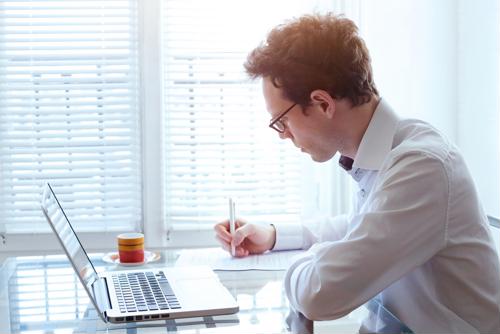 Many companies across the country have open positions just waiting for the perfect candidates to fill them, but those ideal job seekers might not have the right kind of resumes to communicate their qualifications. As such, many experts note that it's vital to revisit all details of a resume any time they're applying for a new position and make sure it will effectively highlight how good they would be for the job in question.
1) Make it look good
One of the biggest issues many hiring managers say they encounter when sifting through dozens of resumes and cover letters is that people do some truly strange things to make themselves stand out, according to Zety. That includes making the fonts standard and of a reasonable size; people often think an "interesting" font choice will catch a manager's eye - and that's certainly true to an extent, but perhaps not in the way they want. Choosing something like Helvetica or Times New Roman, and making the size either 10- or 12-point is the best choice, even if it seems a little boring.
In addition, it can be wise for applicants to make sure they use boldface or italics strategically throughout the resume. Bold should probably only be used for subheadings, and italics can highlight the most important information.
2) Get the career summary right
It's no secret that many applicants will try to beef up the type or quality of work they did with previous employers, but that doesn't always mean something to the people reviewing a resume, according to Monster. More specifically, they're often looking for something that proves a potential employee's value to the company, such as briefly talking about some of the industry awards they may have won or providing quantifiable data about the growth of a client base during their time with a past employer.
In addition, while most people know they shouldn't list non-applicable job experience on their resumes, it's also wise to make sure the applicable information is specifically tailored to each job listing. With careful review and adjustments, the resume is more likely to align with exactly what a hiring manager is looking for.
3) Check it over - repeatedly
Finally, because a resume is typically going to be an applicant's first introduction to a prospective employer, any mistake could be a fatal one, according to Foundation List. As such, it's important to check both the resume and cover letter are 100 percent accurate and free of errors. That means no grammar, spelling or punctuation mistakes, no formatting errors and accurate contact information for both the applicants and their references.
Fair or not, all it may take is one stray comma or misspelled word for a hiring manager to put a resume in the rejection pile, so double-, triple- and maybe even quadruple-checking all documents, including the email with those files attached, are perfect.
A little more research online could help job seekers further improve their resumes to the point that hiring managers simply cannot ignore what they bring to the table.