Understanding how companies find the right resumes in the pile
7/3/2018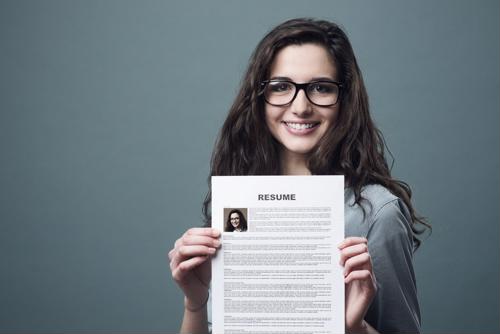 When companies have a decision to make about who to hire, they likely have to comb through dozens of resumes to identify just a handful of properly credentialed applicants. The question, then, becomes what workers can do to make sure their resumes are the ones that stand out from the crowd.
Perhaps the most important thing here is for applicants to make sure their resumes properly highlight all the skills they bring to the table as clearly as possible, according to My Domaine. Hiring managers don't necessarily want to only know what a person's job title was, as they also need to know what those positions actually entailed in terms of both hard and soft skills.
Getting it right
Of course, when listing all these skills, it's often difficult to avoid using buzzwords altogether, the report said. Instead, it's usually just a good idea to seek out people who use them sparingly and, more to the point, effectively. For instance, most applicants for management positions are going to use space on their resumes to highlight their leadership qualities, and while "leadership" is certainly a buzzword, there's often no way to get around using it. But that doesn't have to be a bad thing.
"If you're including buzzwords on your profile, it's important to back these words up with examples to paint the best picture of who you are as a professional," LinkedIn career expert Blair Decembrele told the site. "For example, rather than just stating that you're a 'skilled engineer,' highlight the specific programs you use along with past projects you've worked on that best showcase your expertise in the industry."
Keep it concise
It's also a good idea for applicants to make sure the relevant facts on their resumes are easy to read quickly, so that when someone is scrolling past or flipping through a numbed of documents, theirs is going to stand out, according to Next Avenue. One way to do this is to use numbers that demonstrate their experience - saying, for instance, that they worked on "50 cases" is likely to be more eye-catching than saying "numerous cases."
It's also wise for applicants to make sure they are doing what they can to meet their potential employers' needs, according to Lifehack. What that means, in short, is looking carefully at the job listing and the company website to see what words are stressed, and tailoring the resume to better fit the kind of language being used internally. That will make it appear as though a candidate is more closely aligned with the company's standards and expectations than some other applicants who didn't tailor their resumes to the job.
As with anything else in a job search, a little bit of effort being put into the right research into a company will probably go a long way in terms of helping get a resume noticed, resulting in a greater likelihood of phone or in-person interviews. Moreover, once those interviews take place, the extra knowledge that comes from the research will pay off even more.