Tips for writing the perfect resume
6/29/2018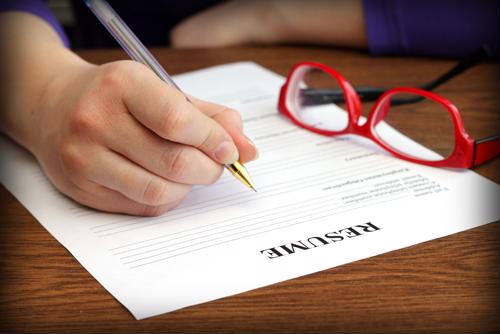 While the national unemployment rate is now sitting at some of the lowest levels ever observed, there are still plenty of people who want to change companies, positions or even career paths. As a result, when those people apply for jobs, they're likely to face at least some competition, and that means they will likely have to do a little more to stand out from the crowd of applicants for any position they're seeking.
Perhaps the most important step to take for anyone who is looking for a new job is to make sure their resumes are fully up to date, but more importantly tailored specifically to every position for which they're applying, according to Bustle. It can be all too easy to use a "set it and forget it" philosophy when applying to several or even dozens of jobs, but taking the time to make sure things like work history and skills are aligned with what a company is specifically looking for could go a long way. Not only will doing so make that resume stand out in what is likely a pile of options, but it also shows businesses that this is a person who put in some extra effort to make that connection.
Honing in
Similarly, when "personalizing" the resume to each unique job posting, it can also be wise for applicants to look carefully at the job listing itself, and try to tailor their own resumes to some of the language - and especially the verbs - the hiring company uses, the report said. This effort can likewise help an applicant stand out and will also be more likely to strike the hiring manager in question as someone whose approach is more closely in step with what the company does.
For those who haven't punched up their resumes in a while, it might be a good idea to do a little research online and look at resumes other people in their field have posted on their professional websites, LinkedIn pages and so on, according to The Future of Things. Similarly, having friends, former coworkers and others who work for companies in the industry - especially those who are in positions to be making hiring decisions - take a look at the resume and provide constructive feedback could likewise have a strong positive impact on the chances the applicant at least gets an in-person interview.
Keeping it simple
While it can be tempting for applicants to do a lot of formatting that makes their resumes stand out - such as by using non-standard fonts, tables, images, etc. - that's not usually a good idea, according to Quicken. While simple may seem a little boring, most companies aren't looking for candidates who are going too far outside the box, and in fact the businesses that use automated systems to filter out candidates will usually have those platforms dismiss anyone with "unique" resumes out of hand.
The best idea for anyone submitting a resume to a company is to let their experience do the work for them. The most attractive candidates are usually those who can demonstrate clear expertise in their field; a good resume is just what helps them stand out initially.