Everything you need to know about resume writing
6/5/2018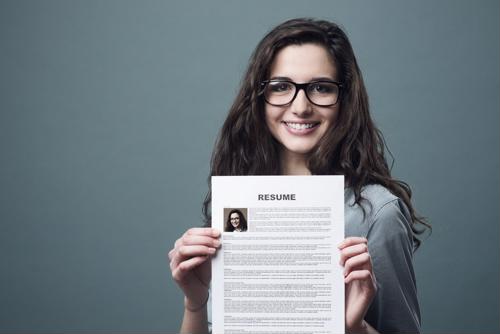 Your resume is often the primary document a potential employer will look at, meaning that it essentially represents your first impression with a business. Given that getting your foot in the door tends to be the most difficult step toward employment of all, this document is somewhat defining with respect to the offers you will receive.
As such, you need to ensure your resume is tight, up to snuff with current best practices and regularly improved upon to best position yourself as a viable candidate. Let's discuss all the key matters you need to understand and practices you must follow to make a great impression with a prospective employer right from the start.
Aesthetic needs
TIME listed some of the more important visual elements that all resumes should contain today, asserting that while design specifics may vary, the document should be clean, concise and scannable. In that same vein, the magazine noted that the first portion of a resume is the most important one, so applicants should make sure that their career highlights and skills which make them an attractive candidate are bolded and at the top.
"The top one-third of your resume is what a recruiter or hiring manager scans to determine if they will read the rest … and they only give it three seconds," Jennifer Braganza, a career coach, told TIME.
The site argued that playing with the format in a one-page document through the use of right- and left-oriented columns can help to boost the readability of the resume while keeping more information at the top of the page.
Must-have content
The Balance recommended all applicants include certain types of content in their resume to ensure it is viewed as professional in the eyes of the average hiring manager or recruiter. According to the site, resumes should include contact information, a specific professional objective and some form of profile that outlines experiences and achievements to this point. A link to a social media page might be helpful as well.
Because each job description will be different, The Balance also urged individuals to ensure their resume is customized with key skills and relevant experiences at the top each time it is sent. You will want to use numbers as much as possible, the site explained, to highlight your background and accomplishments.
Tips when revising
Revisions are important throughout the lifecycle of a job search. Bustle asserted that job seekers should identify and eradicate any form of passive language they find in their resumes, and to be as selective as possible when deciding which pieces of information they include. As resumes need to fit into one page, you need to ensure that there are no wasted words or unnecessarily complex language to keep the document lean.
While injecting some personality into the resume can be a great way to stand out, Bustle warned professionals to avoid being "too quirky."
Additionally, always consider getting colleagues and friends to review your resume for insights.