3 Common job search errors (and how to fix them)
6/4/2018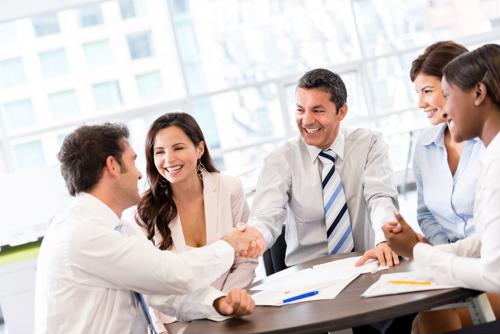 Jobseekers have a tough road ahead with the current market being so competitive. As a result, these individuals really need to buckle down and ensure they are following the best practices of the job search, positioning themselves as viable and attractive candidates in the eyes of potential employers.
A great place to start is to understand and avoid some of the more common errors job seekers make while conducting the search and applying to businesses. Here are three of note:
1. Lack of focus
Some experts suggest jobseekers blanket the Web with applications, not truly putting care into tracking the types of employers and positions they are approaching. However, Forbes argues this is simply not the right approach, and could end up being relatively detrimental in the big picture of the job search.
According to the news provider, applicants need to first have a very well-rounded perspective of what specific jobs they are looking for, and in which industries. Rather than only trying to find a paying job that is remotely relevant to your skillset, the site argues that having more direction is key.
This can also help from the search perspective in that it will open your eyes to positions that might be perfect, but are in industries that you never thought to seek. For example, if you are an exceptional public relations professional, you can look into that particular position in a wider range of sectors.
2. Not paying attention to online footprints
There are two major issues jobseekers face when they are not mindful of their digital footprints: giving potential employers and recruiters the wrong impression, and not being noticed at all. When actively searching for a job, make sure all of your social media accounts have been touched up to better represent you as a professional, or turned to private. Glassdoor suggests being positive and not complaining about current employers to combat these issues.
Getting noticed, though, is a bit trickier. Make sure that you have accounts set up on job boards where employers you want to work for visit, and use LinkedIn's full breadth of tools to boost your search results.
3. Providing long resumes
The Muse reported that roughly 30 percent of resumes seen by at least one recruiter were two or more pages long, despite this being an obvious error on behalf of the applicants. Virtually all hiring managers and recruiters expect resumes to be one page, and no longer, and some will not even look at the document should it not fit this particular specification.
Make sure your resume is only one-page long and includes the most important information about you as a professional. Remember, you can always provide supplemental information when asked, but trying to say too much in the initial resume could be an immediate roadblock standing in the way of receiving a screening call or getting an in-person interview.