How to improve the hiring process
5/30/2018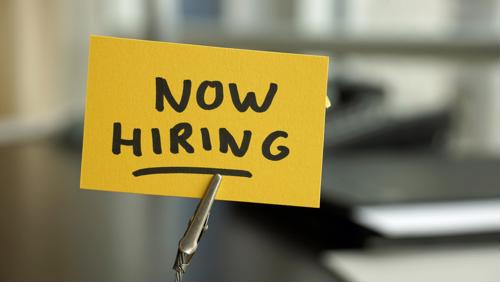 One of the big issues for companies trying to increase their workforces is that the hiring process doesn't always go the way they might have liked. Specifically, they may find out relatively soon after making a hire that the new worker isn't an ideal fit, or that worker may leave after less than a year. Restarting the hiring process can be costly in terms of both financial impact and efficiency.
The hurdle, then, is identifying who will be the best hire and having a fairly large amount of certainty that new employees will stick around and be effective in their jobs for years to come, according to Workopolis. Perhaps the most important thing to keep in mind as the hiring process starts is that businesses should try to avoid "settling" for a candidate they may not love, simply because the hunt for a new hire has stretched on longer than they may have liked. Experts say it's typically better to wait for the ideal candidate than pick someone who's not considered up to snuff.
Other steps to take
Of course, many companies don't knowingly settle, but if they have questions about whether a person is going to be a good fit they might be wise to invest in some skills testing - this is widely considered a good idea for all candidates, the report said. Farther along in the hiring process, it's also wise to make sure potential hires get a chance to meet with the people they would be working with on a regular basis.
Meanwhile, it might also be wise for companies to cast a wider net, according to Cultivated Management. After all, a hiring process is often only as good as the size of the sample of potential hires, and if companies have a large amount of applicants to sift through, they're necessarily more likely to find someone who's going to be a great fit. Moreover, it can be helpful to continually examine past and present hiring practices. This can include considering what methods helped find the longest-tenured employees at the company, or those who have washed out of their roles quickly due to ineffectiveness. Hiring managers then get more of a chance to draw lessons from these findings.
What's the cost?
It's also important for firms to make sure they understand the cost of making the wrong hire, according to TalentClick. After all, restarting the hiring process after just a few months can end up costing companies tens of thousands of dollars and divert man-hours away from other critical activities. In addition, if businesses have to let a relatively new hire go within just a few months of their taking the job in the first place, that can do damage to those organizations' reputation within their industries, especially if that worker is not happy to be losing the job.
The more hiring managers can do to make sure they have a solid process for a candidate search in place before they even start looking, the better off they and their employers will be when it comes to getting the hire right on the first try.